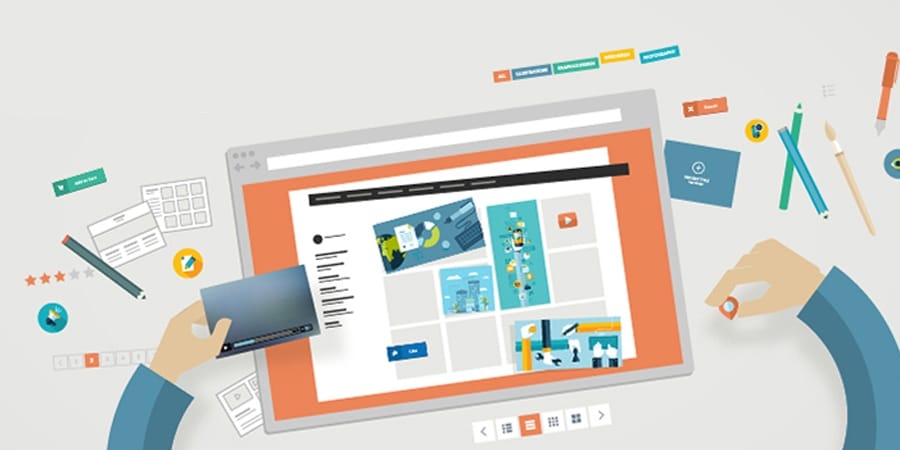 In the age of digital information and technology, having a quality, smooth website is crucial for communicating your business value and product/service portfolio to your online customers. A website is a stamp of approval and one of the many signs of online business credibility that can have a tremendous impact on the ease at which customers can recognize and buy from your online store.
However, having a website should not be taken for granted. There are many cases of companies that do not utilize effective practices that drive higher website traffic and online customer engagement. It takes an online visitor a couple of seconds to decide if your website is worth browsing or not. This is why your website needs to be amped up to make a strong positive impression on the first sight.
Below, we provide 5 essential elements that are vital for quality web redesign.
User-friendly web interface
First and foremost, your website you have a very easy-to-use interface. This not only consists of quick loading speed, but also the ease at which the visitor is able to browse through multiple pages without experiencing any issues. Make sure your website is not loaded with too many videos, pictures, or text as it will slow its loading speed and make it extremely uncomfortable to navigate your website.
Engaging pictures and video content
Your website should also have the right mix of engaging images and video content to offer visitors a rich and engaging web browsing experience. Do not make the mistake of making your website appear as an online news website that has paragraphs of text at the exclusion of visual images and videos. Doing so will put off visitors and make them switch to rival websites instead.
Be sure to add videos that play automatically upon visiting the website that offer an overview of your company and the list of products and services. If you have a special offer, be sure to include a short clip or image explaining the limited time offer to ensure a higher number of visitors can avail it.
Having more quality images and video content in comparison with text will ensure your website has a sleek and professional look; this will be important for communicating your brand value and impact your online reputation in a positive manner.
Blog
Having a blog section that contains a list of quality posts that cater to answering question, queries, and doubts are a must have for generating customer following. You can include a pop-up that asks visitors to subscribe to your newsletter service by typing in their name and email address.
Blogging is an effective way to show your expertise in your field and offer customers new ways of thinking about their needs that can have a positive impact on your sales and market share. It is also a clever way of acquiring new customers and encouraging them to visit your website repeatedly, resulting in brand loyalty.
Social media links
Adding social media sharing buttons facilitates online word-of-mouth that helps you establish your online credibility in productive ways. Be sure to decide which social media sites your target audience is most active in and add social media links accordingly. You will be surprised to learn how your content and web pages can be shared across the web, giving your tremendous visibility across multiple social media networks.
Strong call-to-action
No matter how appealing your website is, without a strong call-to-action, you will not have a chance of seeing enough conversions. A strong call-to-action uses impactful, persuasive language that resonates deeply with your target audience and encourages them to buy from you without any hesitation. If you have launched a new product or a limited time offer, make sure to include words, such as 'Call now to avail this offer' or 'Get 20% discount today'.