Web Application Development Services
CUSTOM APPLICATIONS BUILT TO YOUR SPECIFICATION.
Have an idea for a Software as a Service or a proprietary application but no team to build it? Look no further. At Media Giant Design, we have been involved in 100's of web development and web application development projects. Our developers have over 50 years of combined experience in web application development. We will take your idea and craft it into a functional and elegant piece of software – from its specification all the way through life cycle management – Media Giant Design has you covered.
SPECIFY Our team will draft your projects specification.
BUILD Your project will be built by our team.
MANAGE We can manage the products lifecycle and evolution.
WEB APPS BUILT TO YOUR SPECIFICATION
Web Application Development Services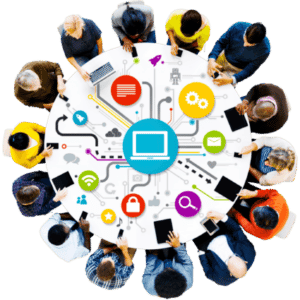 CUSTOM WEB APPLICATIONS SOLVE REAL WORLD PROBLEMS
Do you have a business idea or process that requires a custom web based or internet connected application? Custom Web Applications allow you to solve those off-the-shelf products wont cut it scenarios by allowing you to define and specify how the application should work.
Our Development team works with our clients from the defining of the idea and project scope, all the way through the product lifecycle by providing long term support and management options for startups and large businesses alike.
If you can imagine it and define it – we can build it. Your vision mixed with our expertise will build the applications you need – in a professional and effective manner.
To get started contact us and request a free consultation – where you will speak with one of our project managers to define your idea, and put together a quote to get your idea built.
Web Application Development Services - Experience Exceptional Service at a Fair Price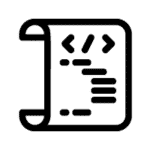 Languages Including PHP & JAVA
Not all languages work for all purposes. Our team can leverage C, C++, C#, PHP and JAVA to provide the best solution for the problem we're solving.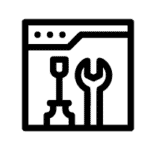 Build Anything You Can Imagine!
If you can define it, we can develop it.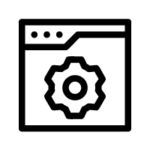 Longterm Development and Support
We can be your development team for your project both in the long and short term. We can continually develop and support your application.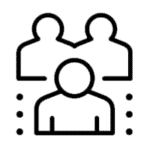 DEDICATED Project Management
Our team manages your project, its timeline and its revisions based on communcation with you and the projects current scope of work.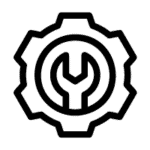 FULL Life Cycle Management
Projects tend to grow and change over time. Our team can help your application evolve through continual life cycle support and management.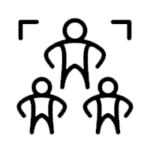 LEVERAGE Our Team of Experts
By using our services you gain a highly experienced development team that can help you solve real world business problems.
Some of Our Web Application Work
Satisfied Customers Since 2009
Real people, real stories. Hear our clients' experiences.
Rick Simnett and his team at Media Giant Design were absolutely amazing in putting my website and all the plugins and necessary things I needed
This review on Google does not have any content.
I can't say enough good things about Rick, Carl, and the team at Media Giant Designs. We are a design and video firm in Michigan.
STUNNING, BEAUTIFUL DESIGNS EVERYTIME
Explore Our Design Services
Our Design Services are setup to ensure that you have complete satisfaction – every time. Whether we are designing a logo, or building a website our clients are always in control. Want to know more – learn about our design process.
Frequently Asked Questions
It can be difficult to make decisions about whats right or wrong for your business. Because of this we encourage everyone to review our site, our FAQ, Reviews and Knowledgebase to see if we're a good fit. If you're still unsure – Call Us or Chat Us we'd be happy to answer your questions. No strings attached.
WHAT HAPPENS DURING A FREE CONSULTATION?
During our Free consultation, you will tell us about what you want to build. We will use the information learned to start putting together a broad stroke execution plan – from which we will derive our quote.
What Platforms Do You Develop On?
The platforms we use all depend on the project that must be completed. We will discuss the options with you and explain the benefits of them. Media Giant has many solutions from in-house custom developed solutions to standard popular solutions like WordPress. Regardless of the platform, we have the ability to develop custom branding, graphics and functionality.
MY IDEA IS PROPRIETARY – WILL YOU SIGN A NON-COMPETE / NON-DISCLOSURE?
Yes! If you have a proprietary idea or process that you wish to protect – simply request a non-compete / non-disclosure agreement be signed before your consultation.
WHO OWNS THE INTELLECTUAL PROPERTY OF AN APPLICATION YOU DEVELOP?
Intellectual Property can be a complicated subject – but we like to keep it simple. Any project we build for a client we transfer all intellectual property to them, with 2 exceptions.
Exception #1 is for developer tools. We use a collection of tools built by us and 3rd parties which we will not be transferring intellectual property on. Instead, we give you an exclusive perpetual license to use these tools.
Exception #2 is in regards to payment obligations. Intellectual Property only transfers from us to you upon the fully funded completion of the project or projects that are in question.
WHAT PROGRAMMING LANGUAGE WILL YOU USE FOR MY PROJECT?
The time it takes to develop a site varies from project to project. Once we have all of the information for your project, we will write a project timeline into our proposal to you.