AN AWARD WINNING WEBSITE DESIGN AND MARKETING COMPANY
We've got what it takes to help you succeed online. We are Media Giant Design – Website Design and Marketing.

How Can We Help You Today?
Quickly Find The Domain Of Your Dreams
All domains include FREE Domain Management, Email Forwarding & more!
A

Web Design And Digital Marketing Company

For Businesses Who Want Proven Results.
At Media Giant Design, we take professional web & internet design, web development, web hosting and digital marketing to a whole new level. In summary, we provide top notch design services, coupled with hosting and a powerful marketing team – we are Media Giant Design.
Professional Website Design, Web Development and Digital Marketing Services for Growing Your Company Online
Ready to make your 2022 projects a huge success?
At Media Giant, we're one of the nations leading digital marketing agencies. We're web design experts offering the very best in professional web design & website development on a variety of different platforms. Our search marketing team offers SEO services for growing businesses, small or large, while simultaneously managing your paid search efforts with Google Ads management.
Our experienced team members lead the industry in designing & developing custom, top of the line websites to effectively promote your business, bringing success & online sales. Starting with initial meetings with our designers and throughout the entire design & development process, we'll work hand-in-hand with you to develop customized solutions that puts your business ahead of its competitors.
Websites by Media Giant have proven to be some of the best and most effective on the web. Each website is developed with usability in mind, making navigation smooth and the user experience simple. This allows your firm to reach its maximum potential selling products or services online.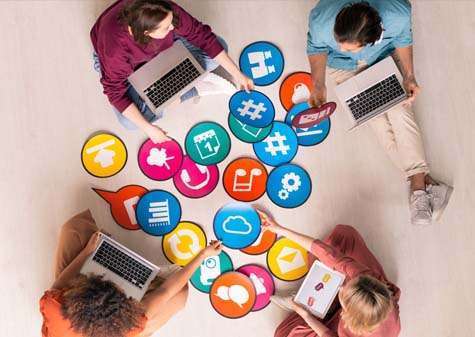 Our most valued services include web design & eCommerce website development, search engine optimization, branding / logo design, as well as other professional marketing and consultation services. Our goal is to create long term business relationships and become your partner for years ahead.
With dedicated account managers, friendly customer service and all services under one roof, we strive to make working with Media Giant Design an experience you're more than satisfied with.
STUNNING, BEAUTIFUL DESIGNS EVERYTIME
Explore Our Design Services
Our Design Services are setup to ensure that you have complete satisfaction – every time. Whether we are designing a logo, or building a website our clients are always in control. Want to know more – learn about our design process.
Digital Marketing For Businesses Who NEED Results.
Media Giant Design is a full-service digital marketing agency. We've been providing a wide range of services to clients of all industries since 2009. Our digital marketing services include consulting and management options for a variety of online marketing mediums including search engine optimization (SEO), pay-per-click (PPC) ads, copywriting and more. We also offer expert web design and development services for both eCommerce and B2B/B2C companies. Don't just partner with any digital marketing agency; work with a company you can trust.

You might have a website, but it isn't doing your business much good if it isn't being picked up by the search engines. To make sure customers find your site online, we can take your online presence to the next level — your website design, copywriting, keywords, social media presence and more. Working with us, you get the most from your return on marketing investment.
Why You Should Choose
Media Giant Design
Experts In Digital Marketing!
For more than 12 years, Media Giant has helped our clients achieve great results in all areas of digital marketing – from website design to SEO to Pay-Per-Click on Google Ads – and everything in between.
We use proven strategies and methods to drive website traffic up. In fact, our average client see's a 250% traffic increase to their site because of our efforts.
Browse Our Digital Marketing Services
From a simple logo to the most complex of ecommerce website designs, Media Giant Design can design and build anything you could need. Click on any of our services below to learn more about them.
Fast, Reliable Web Hosting and Dedicated Servers by Media Giant Design
Powerful, Fast and Affordable
Hosting is someting most digital marketing companies outsource – reselling various providers services such as GoDaddy, BlueHost, HostGator, DreamHost – to name a few. Our founder didnt believe in this practice, deciding that would lead to inefficient customer service and issues resolution requiring a 3rd party. Instead, he opted to build our hosting infrastructure from day 1 and since the day we started we'e offered our own hosting.
WHAT DO YOU GET WITH MEDIA GIANT DESIGN WEB HOSTING?
We're here when you need help. We offer Live Support, Knowledgebase and Tickets to ensure you get solutions to your problems.
Our servers are built with top end hardware and huge amounts of ram. Our network operates at 10gbe and is multi-homed across 6 major carriers.
All of our shared, wordpress and ecommerce servers are backed up everyday onto the cloud. We maintain these backups for 30 days.
Every hosting plan we offer comes with Webmail and Unlimited Email Accounts at no additional charge.
Every Media Giant Design hosting plan includes a Free SSL Certificate to keep you site and customers secure.
The disk subsystems of our servers are nothing but SSD or nVME drives. Forget about RAIDS, these things are ridiculous for I/O.
Fast, Reliable And Affordable Web Hosting
Explore Our Web Hosting Services
Our web hosting services are built for speed and reliability first. Follow that up with top notch technology, hardware and support and you have something truly special. Learn more about our web hosting services.
Satisfied Customers Since 2009
Real people, real stories. Hear our clients' experiences.
Very Quickly Redesigned Our Entire Website. It's Gorgeous!
Its nice to know that true, professional digital marketers exist in the world. I've been burned so many times, but Rick and his team are
Very happy with Media Giant Design. I would highly recommend them. They did a great job on our website .
Professional Certifications
MARKETING, SOFTWARE, DEVELOPMENT. CHECK.
NATIONALLY RECOGNIZED. CHECK.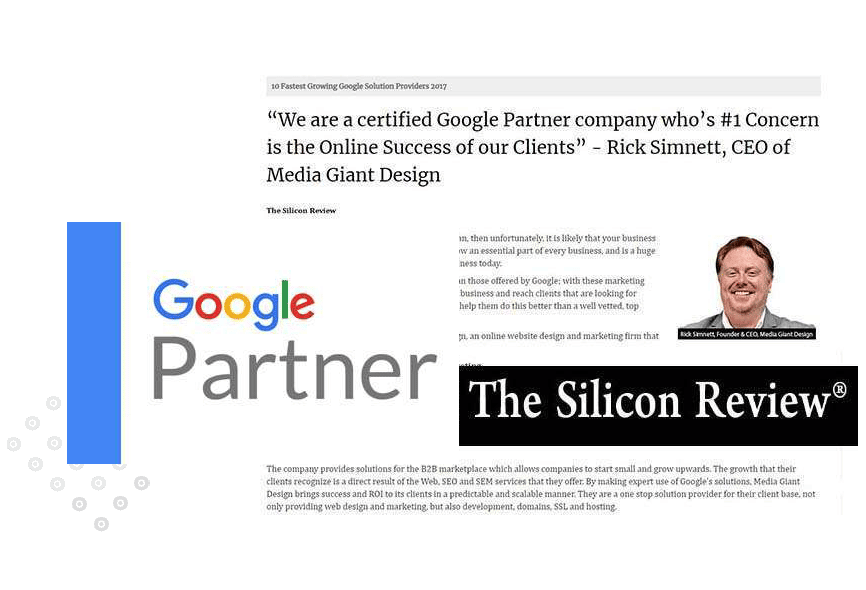 Frequently Asked Questions
It can be difficult to make decisions about whats right or wrong for your business. Because of this we encourage everyone to review our site, our FAQ, Reviews and Knowledgebase to see if we're a good fit. If you're still unsure – Call Us or Chat Us we'd be happy to answer your questions. No strings attached.
Do I Really Need A Website For My Business?
Every business needs a website because the web is the first place people go when looking for products or services. A website helps your business grow, find new customers, build a reputation, compete with other businesses and control your brand.
Why is professional email necessary?
The fact is that customers are more likely to trust a professional email address like sales@mystore.com than an email address at Google, Microsoft, or AOL. In addition, personalized email addresses promote your business more effectively by advertising your web address with every single email you send, and encouraging them to visit your website.
What makes Media Giant Design's Hosting good?
With nearly 12 years of building our network and supporting our clients, we have the experience and technology to provide fast, affordable, and reliable web hosting services. We service small and large businesses, bloggers, hobbyists, you name it – and they rely on our web hosting platform to maintain their online presence.
How do you help businesses succeed online?
Media Giant Design does a lot more than just designing logos and websites, we offer everything you need to establish and build a professional online presence. In addition to creative design work, we offer web hosting to keep your site fast, secure and online. We include FREE email to give you that professional look, and we offer digital marketing services that help businesses get traffic and grow their sales. We are truly a one stop shop for our clients.
Why should I buy my domains from Media Giant Design?
Domains at Media Giant Design are exactly the same as domains at GoDaddy or some other registrar, the key difference is ours come pre-configured to work with our servers, and we dont play games with our renewal rates like many of our competitors do.
Why do I need a logo in the first place?
A logo is your brand's visual identity. It gives your business a face that people identify you by. It helps them remember your business even in the sea of brands. But your logo must stick in their mind for all the right reasons.