Professional Website Design And Custom Website Designers
We take website design very seriously and provide the best in DESIGN AND FUNCTIONALITY.

How Can We Help You Today?
WEB DESIGN AND ECOMMERCE SOLUTIONS WE PROVIDE
We're Your Award-Winning Web Design Company.
At Media Giant Design, we're an award-winning professional web design company that focuses on lead generation and ecommerce websites to grow your business online. Our team of project managers, web designers, website developers, and marketing specialists are experts in the latest technologies. From simple informational websites to complex data-rich applications and eCommerce stores, Media Giant has the in-house technical know-how and creative skills to match. We have multiple locations within Florida and the United States and are proud to deliver superior customer service through true brick and mortar locations. It's time you work with a website design company that delivers results.
We take professional web design, web development, web hosting, and digital marketing to a whole new level. Not only do we create beautifully crafted mobile-ready websites – but we market them too! There aren't any boilerplate options here – everything we do for our clients is custom based upon their business needs – and as a Google Partner we have the team, strength and know how to get your business the online presence that it needs.
Need something custom written to set you apart from your competition? No problem, our web development team can handle anything from the smallest design tweaks to the toughest custom web applications.
Powerful Written Words, Stunning Visuals
Web Design Services - Experience Exceptional Service at a Fair Price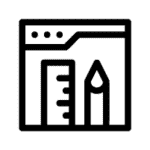 Our creative process is designed to build a website that reflects our clients brand, produces leads/sales, and allows them to achieve their unique goals.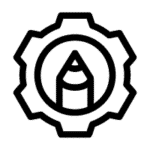 Since we build our websites on top of various CMS and Ecommerce Solutions our clients receive a user-friendly management systems so keeping your website up-to-date is easy and requires little to no training.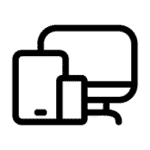 Every website built at Media Giant Design is mobile-friendly and designed to generate leads & sales, and promote positive brand exposure from customers on desktop computers, tablets, and their smartphones.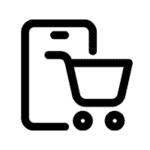 No matter what you sell, Media Giant Design can build any e-commerce type website you can imagine. We've been doing it for more than 12 years.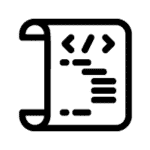 Media Giant Design has been designing logos for businesses for more than 12 years..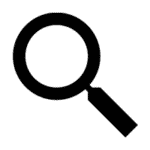 At Media Giant we offer an in-house SEO and search marketing team who are ready to help you increase traffic, conversions, and goal completions!
STUNNING, BEAUTIFUL DESIGNS EVERYTIME
Explore Our Web Design Services
Our Design Services are setup to ensure that you have complete satisfaction – every time. Whether we are designing a logo, or building a website our clients are always in control. Want to know more – learn about our design process.
Satisfied Customers Since 2009
Real people, real stories. Hear our clients' experiences.
I went to Media Giant wanting one thing, but received so much more. I wanted a good website designed. They did that very well. Next,
Debra FI highly recommend Media Giant. I've worked with other web companies before and there's no communication. I am happy to say it's not that
We have been working with Rick and his team on our local Google PPC campaign since August 2015. We are booking more business with Rick's
A CREATIVE SERVICES AGENCY THAT IS EQUIPPED TO COVER ALL YOUR NEEDS.
We offer logo design, graphic design, print design, content writing, article writing, website copy writing, ebook writing, press release writing, email newsletter writing, video production, video editing and photography services.
WE'RE YOUR ONE STOP SHOP FOR ALL OF YOUR CREATIVE NEEDS.
Frequently Asked Questions
It can be difficult to make decisions about whats right or wrong for your business. Because of this we encourage everyone to review our site, our FAQ, Reviews and Knowledgebase to see if we're a good fit. If you're still unsure – Call Us or Chat Us we'd be happy to answer your questions. No strings attached.
Will My Website Design Be Custom?
Of course! Every web design project we do is custom-designed based on our clients' needs. There aren't any cookie-cutter solutions here.
How Long Does It Take To Build A Website?
The time it takes to develop a site varies from project to project. Once we have all of the information for your project, we will write a project timeline into our proposal to you.
Will My Website Work on Mobile Phones and Tablets?
Yes, we use responsive website design to optimize your design on all devices (phones and tablets).
What Is Your Web Design Process?
You can learn about our web design process here. Our dedicated web design team will guide you through the process and work with you hand-in-hand throughout your project.
What Platforms Do You Develop On?
The platforms we use all depend on the project that must be completed. We will discuss the options with you and explain the benefits of them. Media Giant has many solutions from in-house custom developed solutions to standard popular solutions like WordPress. Regardless of the platform, we have the ability to develop custom branding, graphics and functionality.
How Do We Get Started?
It starts with a conversation! You can either fill out our website design estimate above, give us a call at 1-800-998-9067, or chat us using the box to the bottom right.