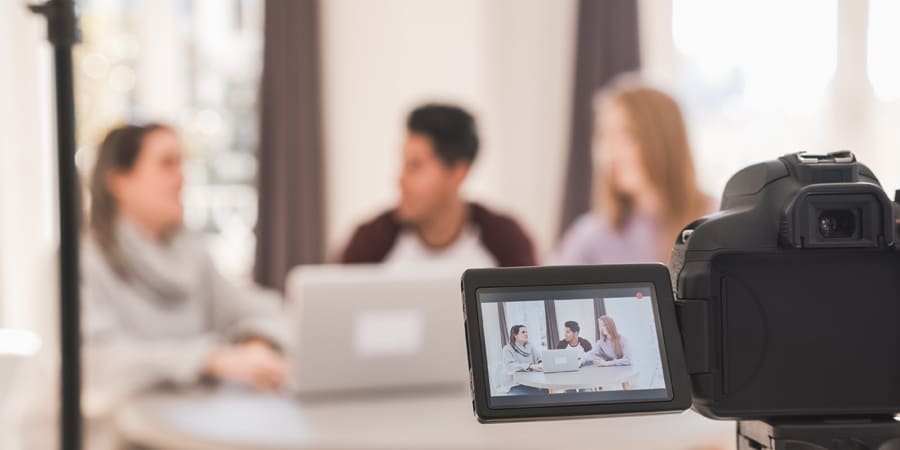 Over the last few years, we have witnessed how technological advancements changed the way businesses do their marketing. Instead of the conventional print advertisements that people are used to, companies are now focusing their efforts on effective online marketing strategies.
Time and resources are invested in marketing techniques like search engine optimization (SEO), social media marketing, blogs or article writing, pay per click (PPC) or cost per click (CPC) ads just to gain leverage over their competitors and occupy the first page of the search engine results page (SERP).
However, recent researches prove that the success of most businesses today is due to the integration of videos alongside their current SEO marketing techniques. The effectiveness of videos as a marketing tool is the reason why they are included in the SERP ranking of a business. The possibilities are high for uploaded videos on YouTube to appear on the Google search as well.
At present, YouTube is the second largest search engine next to its owner, Google. According to Mushroom Network, an estimated 100 hours of videos are being uploaded by the minute, making it the fastest growing video sharing website in the whole world. Thanks to the increasing number of mobile users, there is a 50% yearly boost on videos that are being viewed on YouTube every month. Because of this more audiences are being reached through the platform compared to any cable network.
Many companies are aware of the power that video marketing can bring to their businesses so much so that they have created their own YouTube channels where they can market their products and services, give tutorials and provide answers to frequently asked questions. They also share these videos through their social media accounts to advertise their business to a wide and diverse target market.
Since self-storage is one of those industries that invest on both paid and organic online ads to increase online exposure, using video marketing will definitely provide a great advantage for their facilities.
Through these marketing videos, self-storage owners now have a way of engaging with their customers and potential renters and further build a stronger connection with them. And because video works well on various online platforms like websites and social media, sharing valuable content to their ideal customers would not be a problem anymore.
Here are some of the reasons why utilizing videos are especially effective for your self-storage business:
The most effective way to quickly convey your message to your audience is through video.
Viewers are drawn to high-quality content and visuals compelling them to pay attention to the most important message of your video.
Google encourages the use of videos to draw more viewers and intensify user experience.
Now here are some tips to help your self-storage business gain a successful video marketing campaign:
Be sure to make high-quality videos that will upload efficiently. Actually, you do not need to spend a lot of money on a high-end camera as some smartphones are capable of producing professional looking videos.
You need to conceptualize your ideas and script so that you will be able to convey your point to your audience.
Set your self-storage business apart from your competitors by providing value and relevance to your content. An example would be to make a video showcasing the important features of your facility.
Make your videos customer-centric. Highlight ways on how you can bring the best customer experience.
Post your videos on relevant social media platforms like Facebook, YouTube, Instagram etc. Be sure that your social media channels contain accurate business information and a do-follow link to your website.
I hope that this article can help you draw an effective video marketing plan for your self-storage business. You can be assured of tremendous results as long as this is done properly.