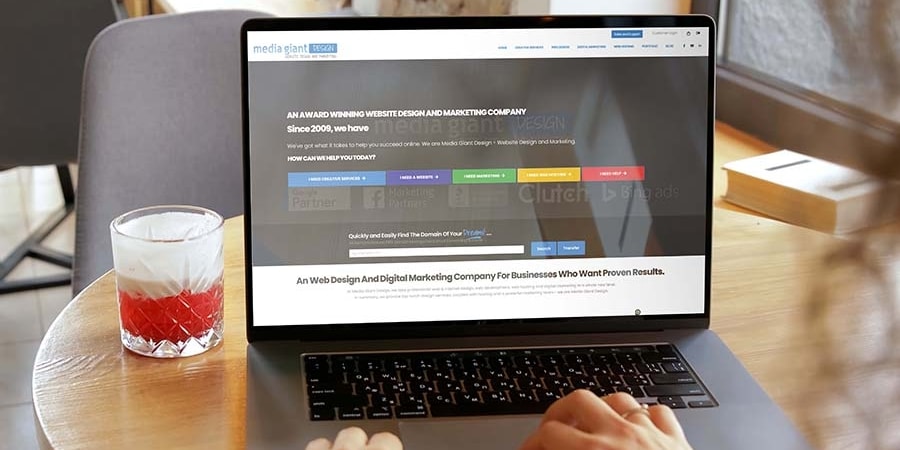 As a design and development company, we are pleased to announce our new and improved website that will attempt to encourage user interactions. Sleek and stylish, the new website is a breath of fresh air using impressive imagery and refreshing content.
At Media Giant Design, we have a wide spectrum of services offered for the businesses of today. However, it is web design and development that has always been our forte. Keeping up with our tradition of meeting and exceeding customer expectations, this time we wanted to bring some ingenuity and innovation into the picture and this is where our new website stepped in. Bringing a higher level of creativity to the layout and flow, we are pleased with our homegrown masterpiece. Aimed at facilitating our clients, we have strived to create something out-of-the-box to appeal our customers.
A Design That's worth a Whistle
After making our mark in the industry, we wanted to give our target market a deeper insight into the way we do things. We believe in constant evolution to meet our bold business goals and that's why, at Media Giant Design, we don't shy away from weaving creativity into the very fabric of our work.
With this vision and a team of professionally and technically sound individuals, we have demonstrated to the world our experience and expertise with HTML 5 and responsive technology. The new website design is not just a part of exhibiting our finesse with website development, it is part of our ongoing efforts to enhance quality and improve user experience for our esteemed clientele.
With a focus on aesthetics, we have attempted to create a website that's unique, packs modern features and exhibits our dexterity for creating dreamlike designs. These drastic changes are driven towards our goal of creating website designs that are a break from run-of-the-mill ideas and blend functionality and beauty so aptly, leaving our customers awed.
A Powerhouse of Creativity
At Media Giant Design, we know that with great products, we have everything to get the wheels going in the right direction for our clients. All we needed was a website design that mirrors who we are and what we stand for. Our previous website was fairly appealing and functional. However, crafted in 2009, it was falling short of bringing that 'wow' factor to our business. This is what this newly developed website helped us accomplish. It is not only aimed at inspiring a new image, it will effectively show to the world the online face we always wanted for our business.
Responsive Web Development and HTML5 – The Strongest Tools In Our Arsenal
At Media Giant Design, we understand that a great website is not just a venue to connect to customers online, it is the doorway to a minefield of opportunities. To make the most out of these opportunities and to allow our target market to cash in on these opportunities, we introduced the beautiful blend of responsive web development and HTML 5.
The sweet spot between the two technologies allowed us to create a website that ticks all the boxes for stability, interactivity and creativity. Fine-tuned to perfection, the new website has an improved look and feel and gives visitors instant access to crucial information they are looking for. With this responsive web development we have introduced, we have the vision to help businesses unlock opportunities and bring the right amount of interactivity to their website to survive the fierce competition.
A New and Improved Life Support System
This new website will serve as a life support system for our business. It will help us deliver the kind of user experience we always desired. Most importantly, the responsive design and HTML 5 incorporation will allow us to make the impossible possible for us valued client base.