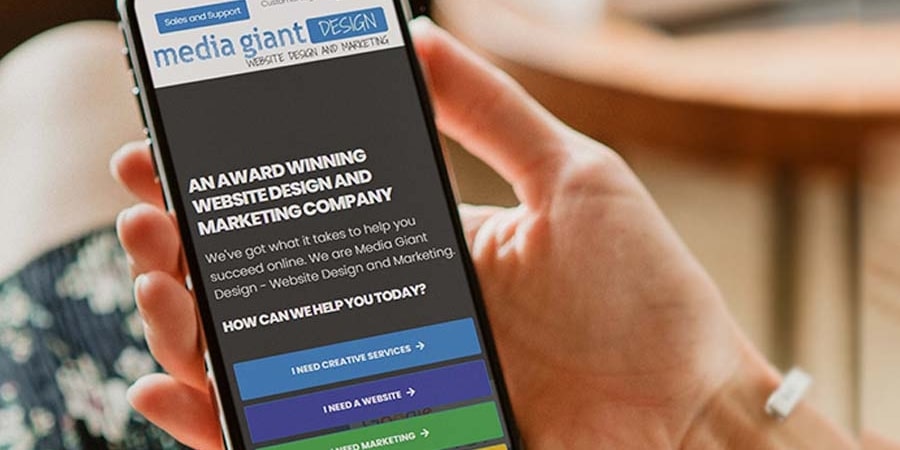 Several years ago Google announced its plans to make all its search results mobile friendly, which includes all the pages within a company's website. The idea being that a mobile friendly website makes it easier for users to navigate on mobile phones and will let them get to the information they desire quicker. Now fast forward to 2020 – its no longer a recommendation, but a requirement in 2020 to have a mobile friendly website to adhere to Googles policies.
Google says that mobile friendly results must include design elements such as clear labels, fast loading content, large buttons / text and a full user experience. However, what many companies may not realize is that mobile users have other priorities than just being able to quickly scroll down a page. They are also looking for websites that provide quality information and functionality – in other words users want the full experience – or the best of both worlds.
Today's mobile users want website owners to understand that there are two separate groups that are interested in any given product or service:
The first group wants a website that can provide a fast response to their needs. They are not interested in a website that has a long wait time to see more information such as a pizza delivery phone number or to place an online order.
The second group, however, wants to be treated to a full user experience. They want to know that the website they are viewing has all the tools and features they need to get what they want from their purchase. Think bells and whistles like chat, file exchanging, downloads, etc.
The relevance of this announcement for companies can be easily seen by comparing the importance of mobile versus desktop usage. Not only does Google have the right to force all of its search results to be mobile friendly, but they have built a community that has become very vocal about the importance of good mobile experiences.
Google's recent community update stated, "Even as we continue to work to improve the overall user experience on Google Search, we recognize that there is an important distinction between a mobile device and a desktop PC." To add further emphasis to the importance of making all results mobile friendly, Google added that they are committed to "working with companies to develop web experiences that people are able to interact with quickly and easily regardless of the size of their screen."
These efforts are far from complete, however. Google is working on improvements that will help website designers create websites that are mobile friendly, but their ultimate goal is to have all results within Google search results made for mobile users.
Companies that want to truly benefit from the changes at Google can start by first understanding what exactly is included in the latest version of the Android mobile operating system. According to Google, the Android OS can speed up web pages and apps with media files such as mp3s, videos, and images, improve touch responsiveness, and even enhance privacy.
For companies that want to realize the full potential of mobile user experiences, Google has a plan to make all results usable on mobile devices. Until then, it's important for companies to take a look at other aspects of their website to ensure that they're meeting their users' needs.
If you need a mobile usability assessment for your site please contact our website design team for a free review and consultation.