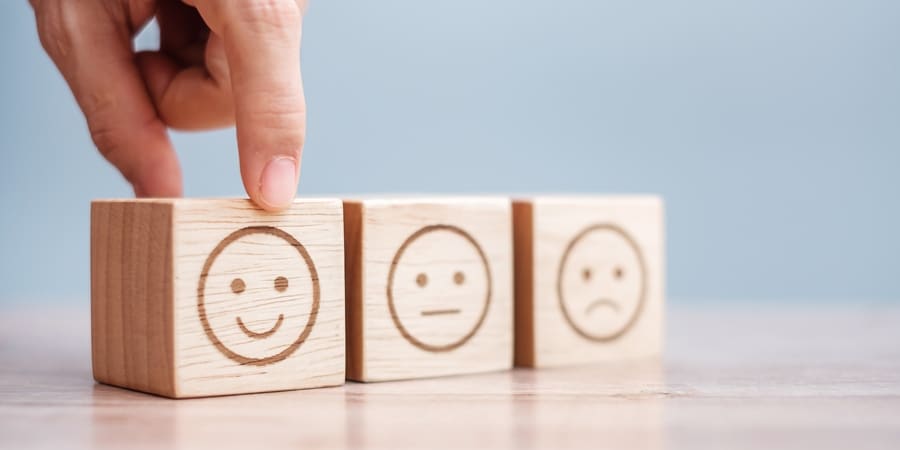 Your business's reputation is everything. A business that is viewed negatively will attract less customers, less customers means less opportunity for profit. It is important to insure that your business is viewed positively, and one of the best ways to improve and maintain a positive image is to maintain good reviews from customers.
Customer reviews are unedited feedback and ratings that customers post on the web about your business. These reviews can be found in platforms like Google Maps/Places, Facebook and Yelp (just to name a few). These platforms can also syndicate feedback from other websites, so don't be surprised if eventually you see the very same review about your business appear on different review sites.
Customer Reviews are essential for a variety of reasons. Search engines like Google, Bing, Yahoo etc. use your review volume, average and time since last review as factors in your search ranking. If you have little to no reviews, your competitors will often times rank and show higher than your business on Google.
In addition, prospective clients depend on these online reviews for guidance before they even decide to call. Reviews directly influence their buying habits and decisions. This is the reason why "reviews" are such a hot topic in digital marketing circles today. Sadly, as hot of a topic as it is, information about reviews and it's relationship with digital marketing, can be, and has, been misconstrued.
In an effort to educate and better interpret the topic, we will summarize the pros and cons of reviews into three basic categories: the Good, the Bad and the Ugly.
The Good
A well developed review pool would ideally include 5 star reviews that have friendly comments from the business owner, manager, or related staff.
Maintaining and cultivating reviews is essential to attracting new business as well as getting better rankings on search engines.
It is wise to keep at minimum 1 – 2 new reviews coming in each month. This can be challenging, but is key to developing a good pool of reviews that will yield great results for you and your business. Volume of reviews was weighted heavier in the past, and it is not as important now, however it still helps to have a fairly consistent volume.
Having your client mention your SEO keywords (typically your product or service type) in your reviews will also help your seo rankings and will stand out more to people deciding if they want to contact you or not.
Following the mentioned points will likely result in your business having a better image and attracting more potential customers. More customers means more opportunity for profit.
The Bad
Unfortunately, not all customers are open and willing to leave reviews – it takes time, many express concerns surrounding privacy (spam, trolling, etc). So its important to remember to make it worth their while.
As a way of saying "thank you" to your customers for taking the time to leave you a review, incentivize them by offering a coupon or freebie which they can redeem afterwards. As reviews are left, jump on the chance to interact with your customers, even when they give negative feedback.
Bad reviews are a fact of life. Even the best customer service oriented companies do not have perfect track records. When negative reviews come in, don't real with them emotionally. Instead see it as an opportunity to:
A) address the concern in a professional and public manner;
B) to improve your customer experience.
It takes a certain level of finesse – but I have clients that have had 1 star reviews turned into 5 stars simply because of the way things were handled AFTER the bad review was left.
People looking at reviews will often times give as much relevancy to the response to to the review itself, so this is the right time to thank them for being a customer, or addressing the customers negative review in a professional manner.
Physical businesses have to be creative in how they get reviews. If you run a restaurant, QR codes at the tables are a great way to get reviews, incentivizing them for their review with a free sample would also help. Service businesses, will typically want to implement something at the Point of Sale or upon completion of the service. Email, SMS and even having a tablet in front of the customer is a great way to get reviews.
The Ugly
Of course every business wants nothing but hundreds of 5 star reviews, but having nothing but 5 stars isn't necessarily all its cracked up to be. It is perfectly reasonable for business owners to think that negative reviews can and would hurt their business – and while perfection is a goal to most, and something all businesses strive for – its may not necessarily be believable to a potential customer.
Most people don't realize it, but having infrequent, negative or mediocre reviews can actually boost the believability of a review pool. Those pools that have high, yet imperfect reviews average are actually more favored by customers and search engines than those that get 100% excellent feedback since the latter come across as fake or manipulated.
I'm not encouraging you to get out and solicit bad reviews – or provide bad service – but the fact is: nothing but 5 star reviews can definitely negatively impact how potential customers view your business.
Now that I have explained the good, the bad and the ugly of online reviews. Its up to you to adopt and apply these things for your business. Remember, getting and building reviews for your business is a process like anything else in life – it takes time, coordination and ultimately patience to make it work.