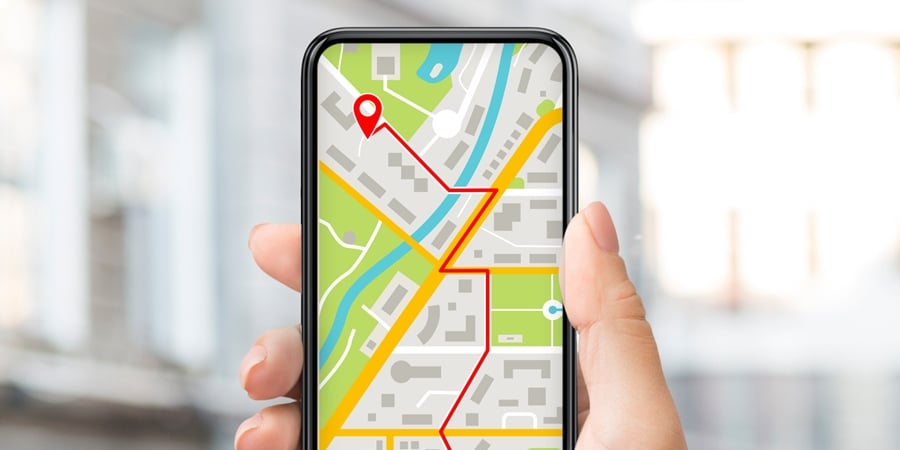 A high percentage of consumers nowadays access information through their smartphones and tablets, thanks to the availability of mobile internet. It allows us to share information anywhere, anytime as long as we are connected to the internet. As a result, mobile apps are gaining more popularity; working its way into our daily activities.
One such application is the Location-based services or LBS. These are mobile applications that provide geographical location of the services being offered. While this app generally provides information and entertainment, one cannot undermine its ability to expose businesses to billions of potential users. So it is not surprising that more and more companies like self-storage providers are integrating LBS into their mobile apps.
LBS applications are categorized according to its uses, namely:
Navigation
Search and Advertising
Infotainment
Tracking
Games and Augmented Reality
Below are some of the latest and popularly used Location Based Services apps:
Google My Business and Google Maps are still the most popular LBS app for mobile users. Google my business is a mobile app that makes it easier for business owners to connect with their existing and potential customers. This is a free and user-friendly tool for businesses to manage their online presence on Google Search and Maps. Google My Business provides helpful information to the consumers such as your business' profile, location, directions, reviews, and business phone numbers.
Google maps, on the other hand, is a free mapping service that provides us the location, direction, and image of the business that we are searching for.
Foursquare is a popular LBS app that lets users "check in" through their mobile devices, letting their followers know their present location. This feature has been copied by social media sites such as Facebook and Yelp.
Technically, Foursquare has two versions. There is Foursquare itself and the Swarm app. They are often used as a tandem since Foursquare is a location search tool that focuses on finding nearby places that interest the user such as restaurants, events, and shops while Swarm lets users invite and meet up with their Foursquare and Swarm contacts who are nearby the users' location.
Both Foursquare and Swarm apps are free on iOS and Android gadgets.
Dark Sky is a weather app that can be installed on both Android and iOS devices. It operates on LBS technology and provides accurate hyperlocal forecasts for a specific location. It also gives a detailed 24-hour forecast, seven-day forecasts and by the minute notifications concerning changes on the weather condition.
Yelp mobile app provides users with the fastest and easiest way to search for businesses nearest to them. Aside from this, Yelp users can also write or read reviews, add and view photos, get directions, view menus, and check-in. At the same time, business owners can advertise on Yelp by creating their own business page.
To download the app, users just have to enter their phone numbers and then Yelp will send the link to download through a text message or through email.
Curbside is another LBS app that focuses on shopping and restaurants. This app makes the shopping experience quick and easy. Through Curbside, consumers can place an order online, then the order is filled by the retailer or the restaurant. After that, the customer gets a notification that the order is ready. The retailer or restaurant gets notified once the customer arrives. Then an employee carries the order to the customer.
The Curbside app works with several retailers in the U.S. like Best Buy, Nordstrom, Sephora, CVS Pharmacy and restaurants such as Pizza Hut, Chipotle Mexican Grill, Boston Market.
Another LBS app intended for consumers who want to order some items from Target is the Target app. This is done by placing an order online from a Target store. Once done, choose "Drive up" on the checkout options. The app then notifies the customer if the order is ready for pickup. The customer does not need to enter the store; he/she just picks up the order from the curb.
GasBuddy mobile app uses LBS technology that provides drivers from the U.S. and Canada the location offering the cheapest gas prices nearby. This mobile app provides real-time fuel prices, station locations, and deals, aside from ratings and reviews.
Drivers also have the option to pay with GasBuddy and get savings for every gallon they pump.
Uber is another popular transportation mobile app that uses LBS technology. This geolocation app uses a two-way LBS technology that enables a driver to see where to pick-up the customer and at the same time the customer can see the driver's location on the map.
The app also allows the customer can also rate the driver and the experience.
There are still a lot of LBS powered apps available out there and the list continues to grow as these services help simplify our lives. The Internet is full of step-by-step guides to show how you can sign up your business. All it takes is just a few clicks for the consumers to search for self-storage and find the location of your facility on the maps.