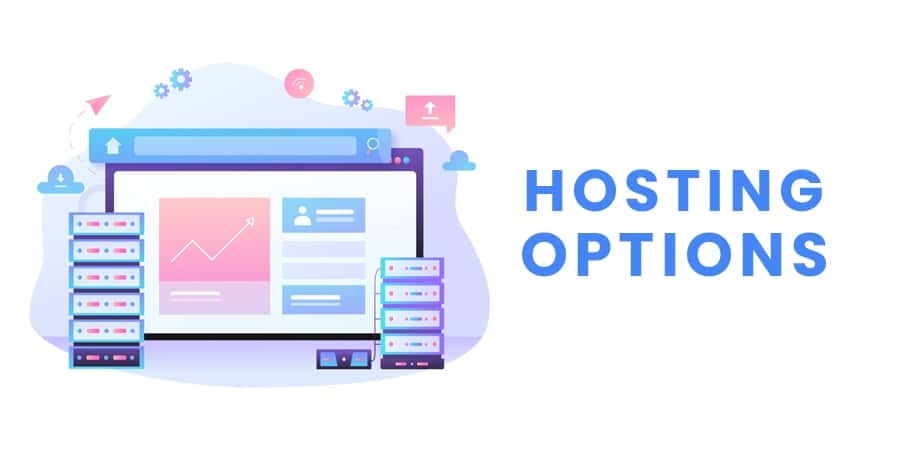 If you are a part of the startup world, you probably look for cost effective ways to reach out to your audience at a daily basis. It's natural since funds only go so far, and choosing the best option when it comes to hosting becomes a critical part of developing your website. If you were wondering about what your options are, here's a list of hosting options that will help you make a more informed decision.
Dedicated Hosting
A dedicated hosting service offers you a server that is devoted solely for your site. You can pay for access to a server that is owned by someone else, or just purchase your own server. If you own the server but it is stored in a facility belonging to someone else, it is known as collocation hosting. Since the entire server is dedicated to your site, the user has complete control over their website, including the administration. Dedicated servers are usually recommended for large websites and businesses that have the technical knowhow and the finances to run and maintain the server since they aren't easy to maintain.
Shared Hosting
Also referred to as virtual hosting, it is the hosting of multiple websites from a single server. In this type of hosting service, the provider allots the user with storage space and makes the files of their site accessible via the internet. The web host also provides the user with technical support when needed for those who are not technically sound to maintain their website. But, perhaps the greatest advantage of using shared hosting is that it is an efficient use of a company's resources, especially those who are on a shoe-string budget. That being said, while shared hosting services are the best choice for most users, it's not the right one for every business, especially those who already have advanced technical know-how and want to have complete control over their website.
Virtual Private Hosting
This type of hosting is a cross between shared and dedicated hosting. A virtual private hosting service usually involves a server which is being shared with multiple users at a time. These users share the resources of the server, with each user getting the exact amount of dedicated space. This is a great option for those who don't have the budget for making a large scale investment on the server, but still need to have some control over their website.
Although this type of hosting service does provide a limited amount of resources, it does however offer the kind of flexibility that is required by many small businesses that require some administrative control over their website. That being said, the complicated arrangement of the virtual private hosting service is what keeps many businesses away from the service. Apart from that, some hosting services may also create service arrangements that are confusing, which may lead to unexpected limitations and further expense.
When selecting a hosting service for your website it is important to find out what kind of service your website requires in order to function to its full potential. This will also include keeping in mind the kind of server your website will need, the services of the hosting company and of course, your budget.