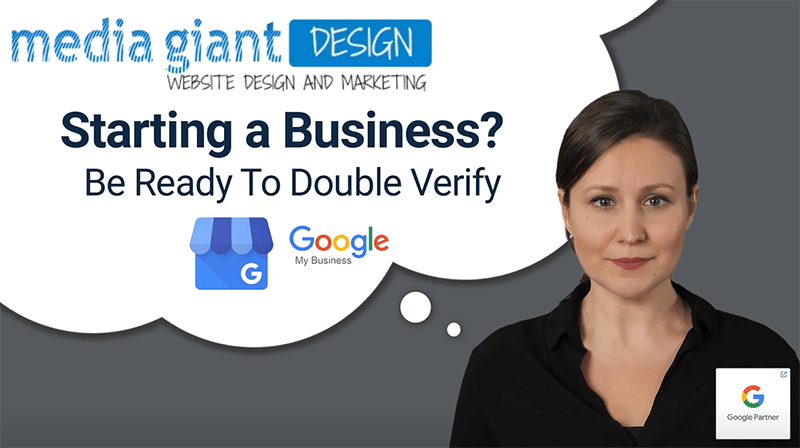 Picking up where I left off with the "confirmed" label (Upcoming Changes to Google My Business. What you need to know about being CONFIRMED.), we all know that Google is working on cutting down on fraudulent Google My Business profiles and reviews. To further that effort, they have just recently changed the rules for setting up a new business on Google My Business.
According to their new docs: How To Verify Your Business; Google is stating that when you claim or add a profile, you will have to verify it as usual (email, text, etc.) – they may require you to also verify with a second method.
The idea is that this second verification will cut down on fraudulent and sleeper GMB profiles.
So how does Google handle verifications?
If you've had a GMB profile for a while, you probably remember the good ol' postcard in the mail method. It wasn't fancy, but it worked.
Now, there is a wider variety of methods, including:
Getting a Phone Call
Getting an SMS Message
Getting and Email
Sending a Video Recording
Live Video Call
Which one should I use?
Well, that's the thing, isn't it?
When you're setting up your new GMB profile, you will likely use most of the options. When you initially set up, they will confirm your email. Then the Phone, then the SMS (so you can get messages). If you're lucky, it stops there.
If not, Google will tell you the following method you will need to use. Sending a video recording and the live video calls are pretty straightforward. Again, Google is looking for proof to ensure that their local listings are trustworthy, so while the extra hoops are annoying, it's the right thing to do for your customers and your business.
How will this impact small businesses?
If you're a business owner that stays on top of things, it won't take much to verify that you are a real business to Google and preserve your maps and local listings presence. The listings that can't verify or be confirmed will fall to the side over time, and the legitimate listings will naturally rise to the top. So, this is a good thing.
If you're a business owner that isn't so on top of their GMB profile, you may want to consider getting a local SEO package with directory/citation management. My company Media Giant Design offers this as part of our SEO Packages.
Can I do it myself?
Sure. But stay on top of it. Do the following every single month (at minimum):
Make sure all of your contact info and business hours are up to date on GMB, and that info matches all your info everywhere else on the internet. This is KEY TO SUCCESS.
Consider posting an offer, new blog article, or video to your listing on a regular business (once a month minimum).
Ask your customers to leave reviews and post pictures.
I know. I know. I'm beating a dead horse; Google My Business takes discipline to yield results, like good manners.