Domain Servers control the records stored in your domains that allow other computers to find your site and other useful information.
By default, all domains managed by Media Giant Design are assigned to use our name servers. These nameservers are controlled by our hosting to allow our customers to manage their domains from directly within their hosting with us. If for any reason you wish to use your own name servers, or 3rd party name servers follow this guide to get things setup properly.
Before using this guide, make sure you have logged into your Media Giant Design account.
Click on Domains > My Domains.
Click the menu next to the domain you wish to modify name servers for and click "Manage Domain".
In the menu here, click on Name Servers.
To change the name servers to 3rd party name servers, click the "Use Custom Name Servers" radio, and enter the new name server addresses.
When you are done click "Change Nameservers"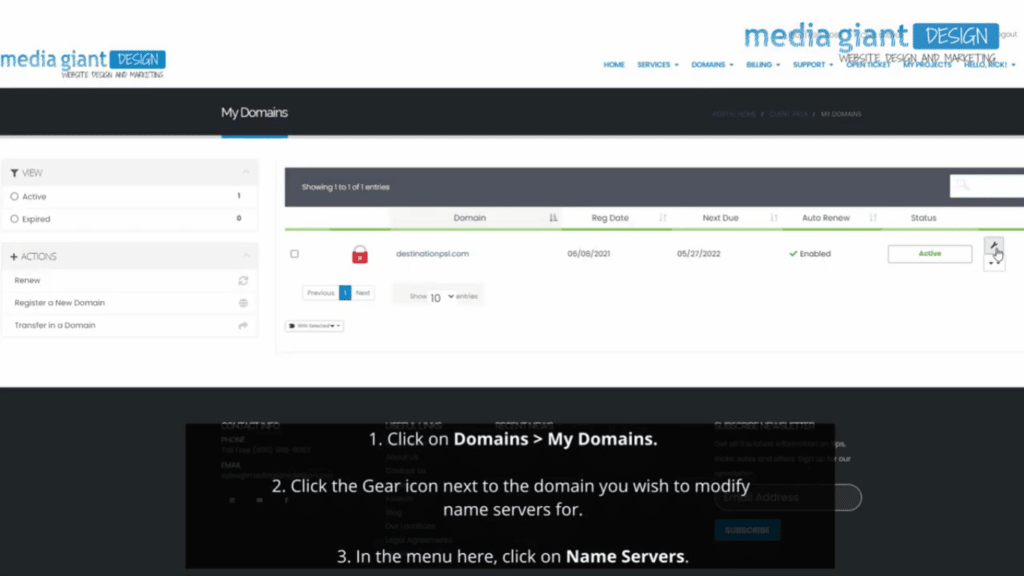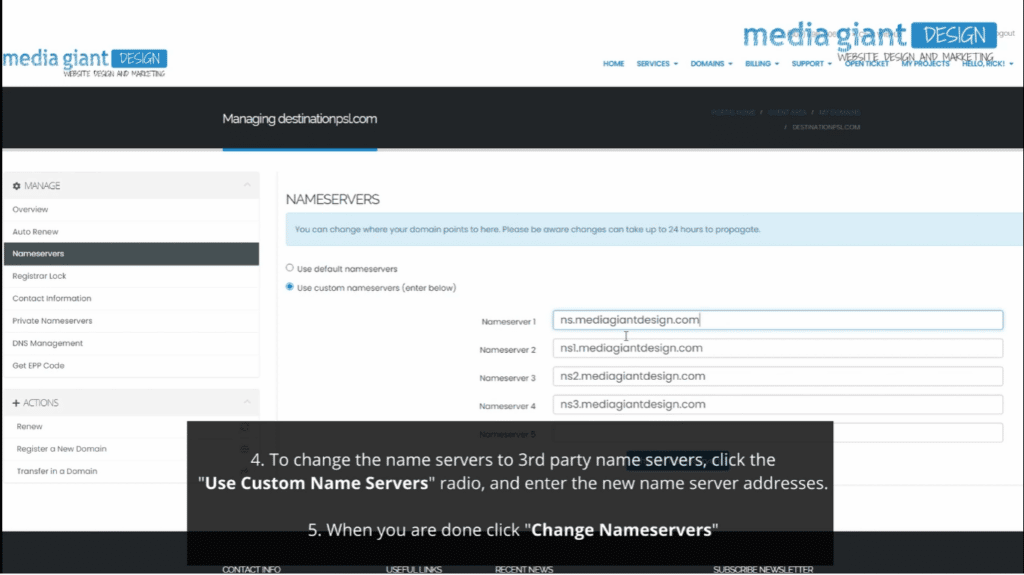 Name server changes aren't instantaneous. It will take approximately 1 hour for our systems to fully update, from that point it can take up to 48 hours for the changes to propagate the entire internet. Be patient when making these types of changes to your domains.
If you are looking to create your own private name servers read our article about "Creating Private Name Servers".