How To Transfer a Domain Name From Media Giant Design
Moving domains from one registrar to another is an easy process.

Before you can follow this guide make sure that your are logged into your Media Giant Design account.
Once you are logged in please follow the steps in this procedure:
Click on Domains > My Domains from your top menu.
Find the domain you wish to transfer in the list and click the Wrench icon on the far right of the listing.
Click on the Menu Item Registrar Lock. If the domain is locked, unlock it. This makes it transferable to another registrar.
Next, click on the Get EPP Code menu item. Our system will email the EPP code to the registrant contact email on file.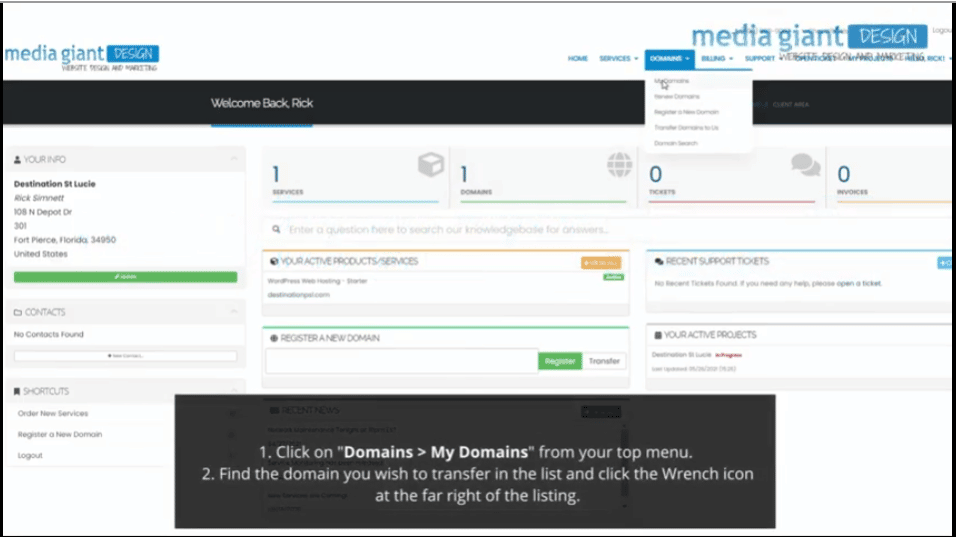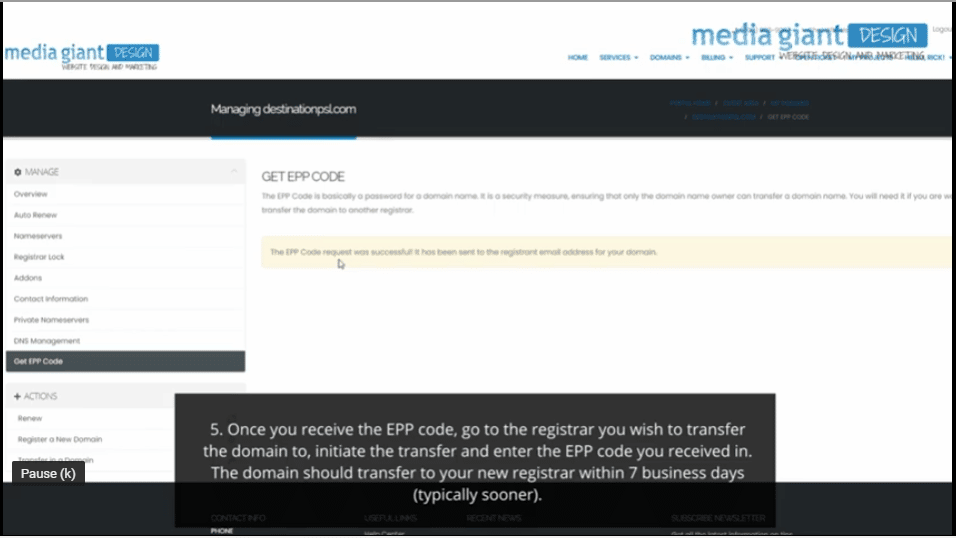 If you do not have access to this email any further, you must first change your email in the Contact Info section of the domain manager and wait 30 days to transfer the domain. This wait is not imposed by us but by ICANN the international domain registration organization, so we cannot make it any shorter than the required 30 days.
Once you receive the EPP code, go to the registrar you wish to transfer the domain to, initiate the transfer and enter the EPP code you received in. The domain should transfer to your new registrar with 7 business days (typically sooner).