How To Transfer A Domain To Media Giant Design
Transferring a domain to Media Giant Design is easy. 

Before you can take these steps please make sure you are logged into your Media Giant Design account.
To transfer a domain name to Media Giant Design from another registrar please follow these steps: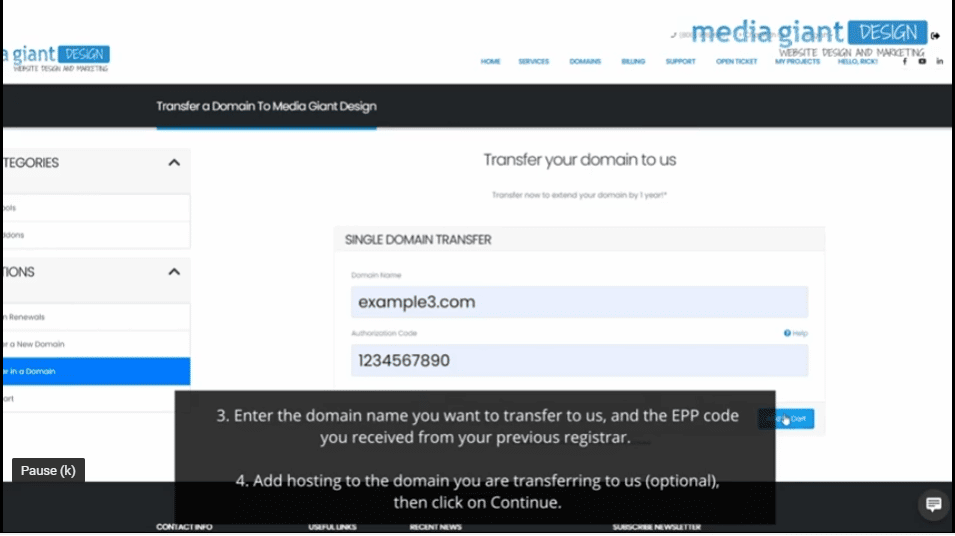 Make sure you have unlocked your domain and received an EPP code from your current registrar before taking any further steps.
Click on Domains > Transfer A Domain To Us from the main portal menu.
Enter the domain name you want to transfer to us, and the EPP code you received from your previous registrar.
Add hosting to the domain you are transferring to us (optional), then click on Continue.
Complete the checkout / payment process.
Once the payment is made, your previous registrar will be notified by our system, and the transfer will typically happen within 7 business days.