For your convenience we offer Sign-In and Registration via Google. By using this ability, you are able to streamline the login process to our services.
To access your customer portal via Google please follow this procedure:
Please visit our Customer login page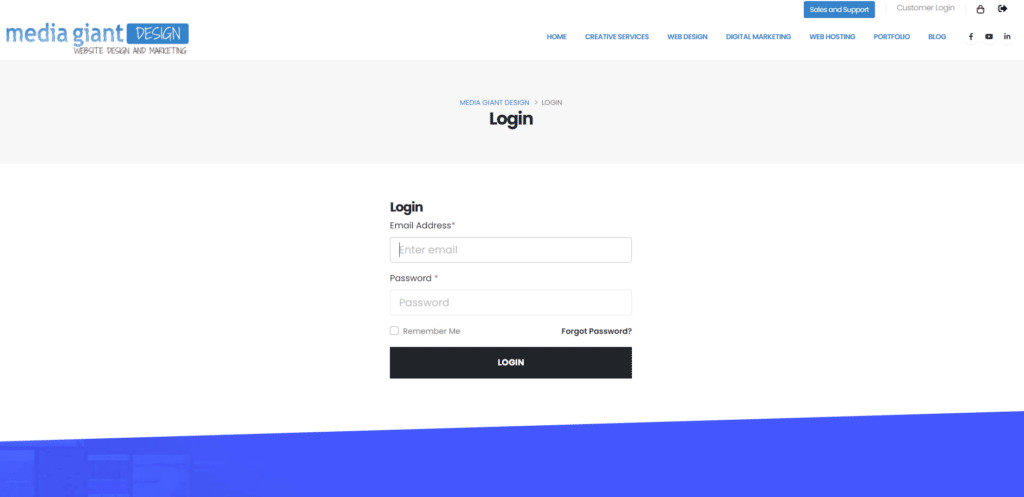 2. Click the Sign in with Google button. A pop up will appear.
3. Google may prompt you to login if you are not logged into Google already.
4. Once logged into Google, you will be asked to grant permissions to the Media Giant Design Customer portal. Accept these permissions and you will be signed into the Media Giant Design Customer Portal.
NOTE: The first time you login to our system using Google Sign-In our system will prompt you to login using your regular credentials to link your MGD account with your Google account. You will have to complete this process once for our system to log you in with Google.
If you have any issues accessing your account that this guide doesn't solve for your please contact your account manager or open a support ticket.