A simple step by step guide to registering a new domain at Media Giant Design.
Before you can access the dashboard to register a new domain, you need to follow this process:
1. Go to our Domain Registration Page on the Media Giant Design website.
2. Type the domain name you'd like into the search box and click on "Search".
3. Our system will check if the domain you entered is available, and if so will allow you to add it to your cart. If its available or not, our system will also suggest other domain names that are similar to the one you entered.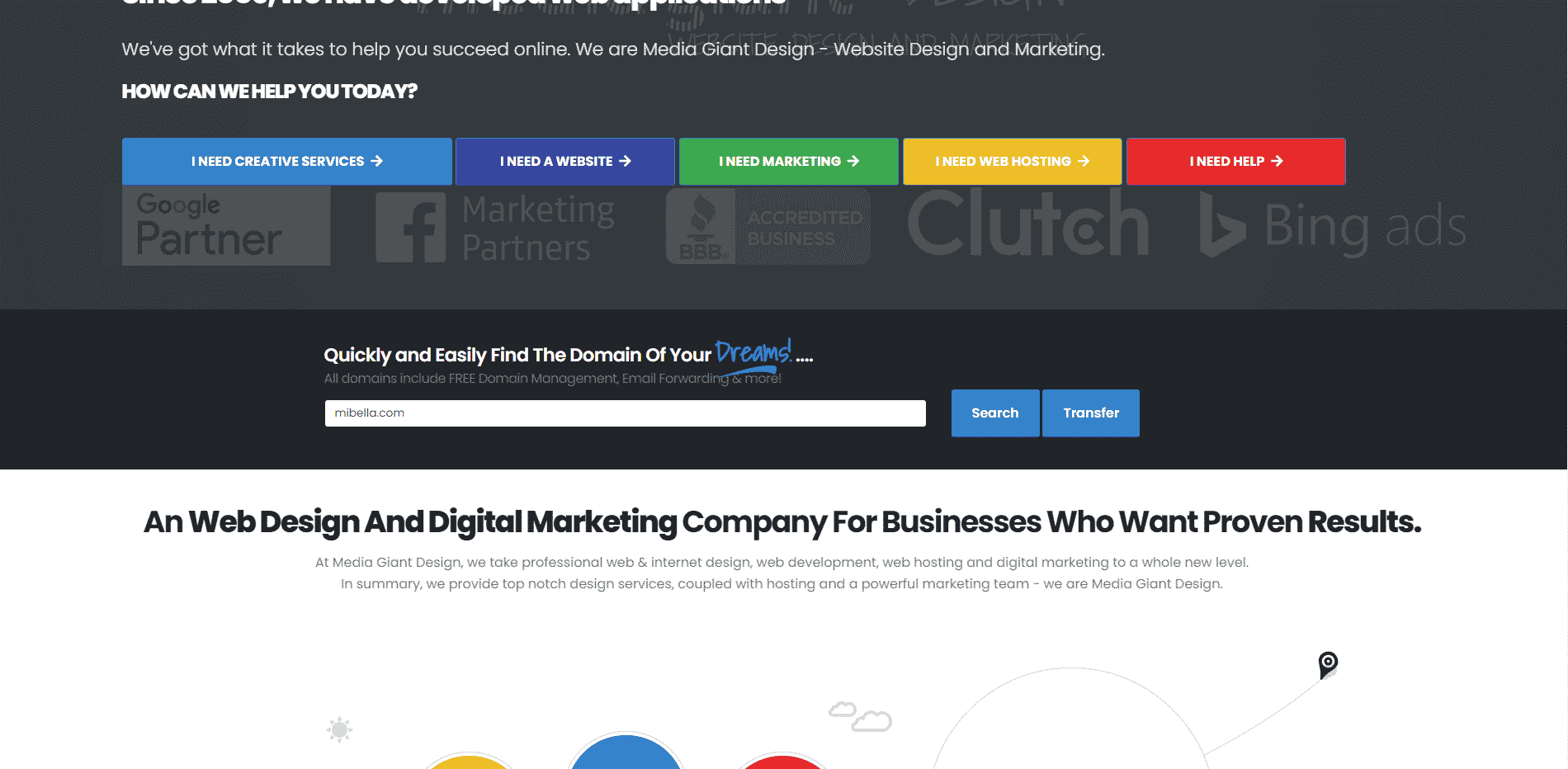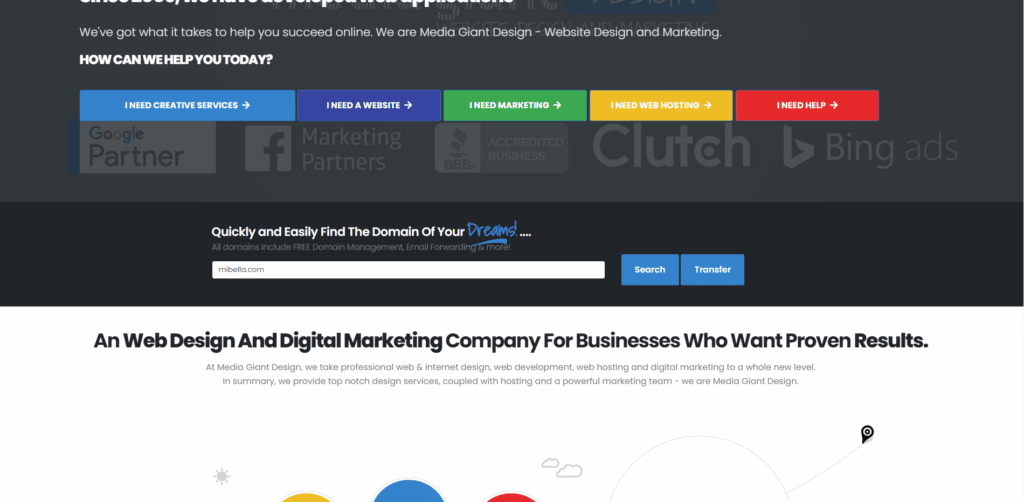 You can repeat the search process as many times as you would like until you find a domain or domain names that you wish to purchase. Once you have found them, click the Checkout button.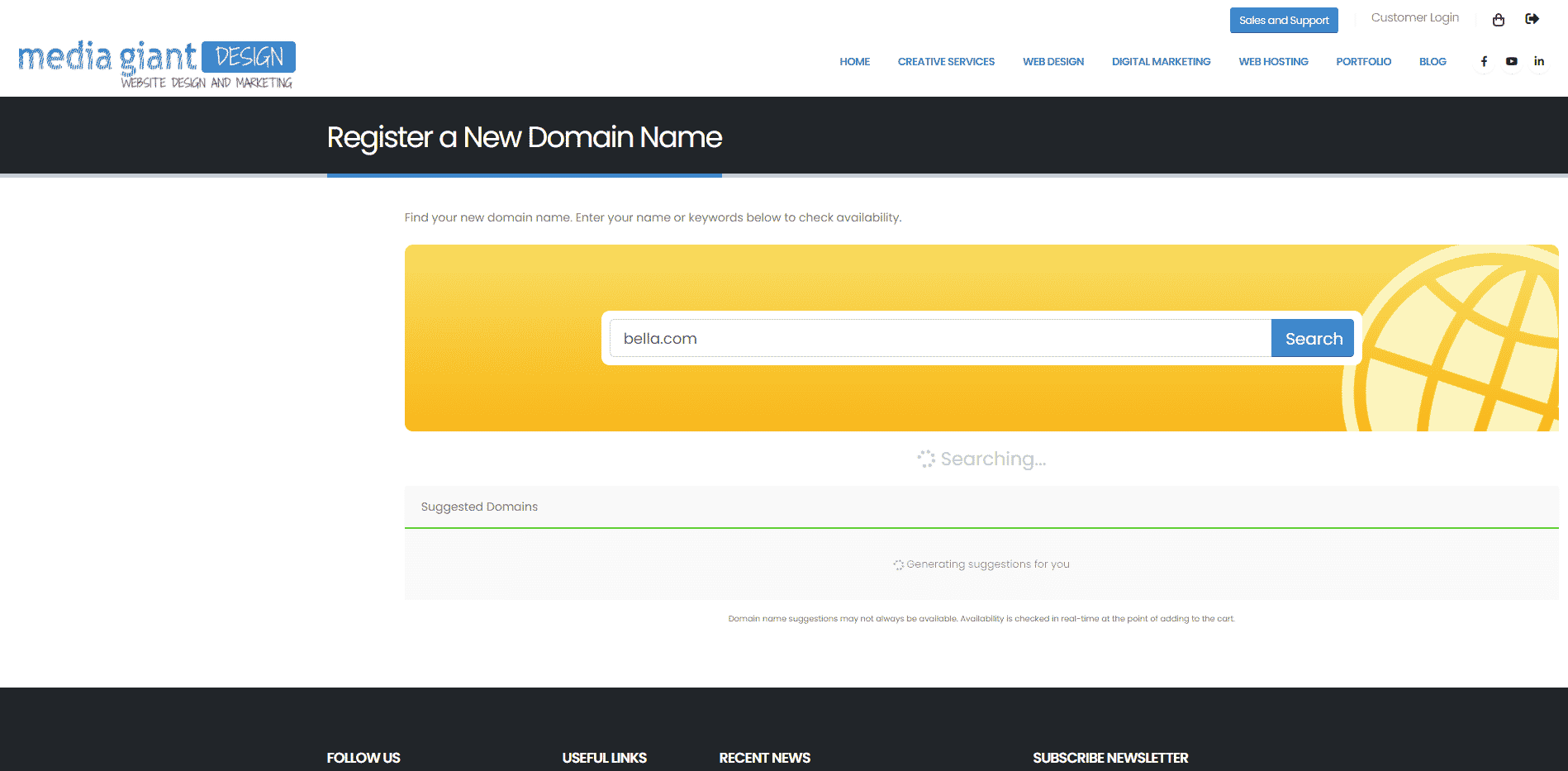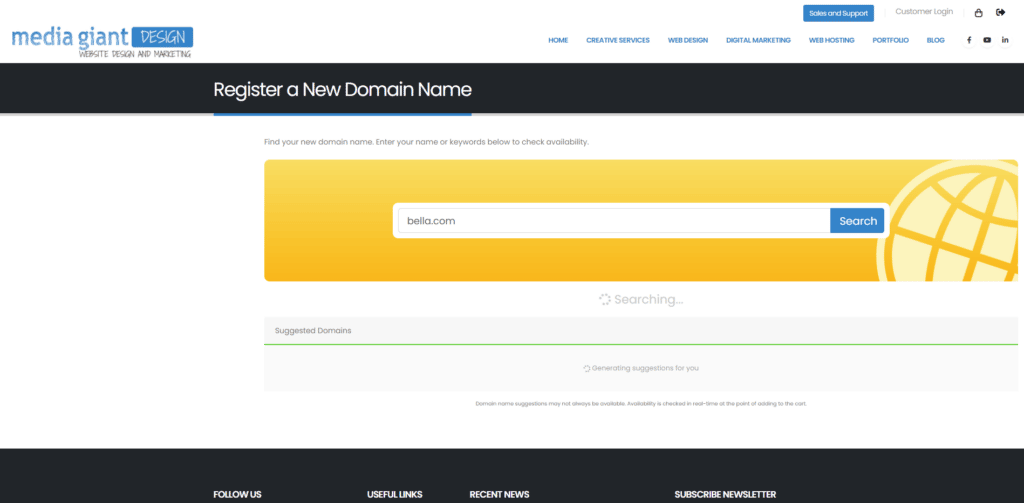 4. On the next screen you will be shown the domains you have selected, and will be given the option to add hosting to your new domain name. It will also show you the name servers your domain purchases will be configured to. If you wish to make changes please do so, or click the Continue button.

5. You will now be looking at your cart page, showing you the domains and options. Click the Checkout button.

6. If you already have an account with us please login – otherwise, please create your account with us using this interface. For your convenience, you may also sign up using your Google or Facebook account.

7. Complete your purchase with a credit card, crypto or by check.

NOTE: We do not recommend check payments for domain purchases. Domains can be sold without warning, and between the time it takes for checks to deliver and for funds to be verified there is a good chance that your domain could be purchased by someone else.

Once the domain is purchased and confirmed it will show up in your Media Giant Design account ready to be used.

PLEASE NOTE: If you purchase hosting at the same time as your domain, your hosting account will be created using the domain name it was attached to at time of purchase and your domain will be automatically configured to use the new hosting account.