In your Customer Portal Account, you can review your email history to view every email and alert you've received from our system. If you need to look up the date a past invoice was updated, or need info on past orders, you can find them here:
1. Go to the Your Account (reads Hello, Your Name) menu dropdown and click Email History.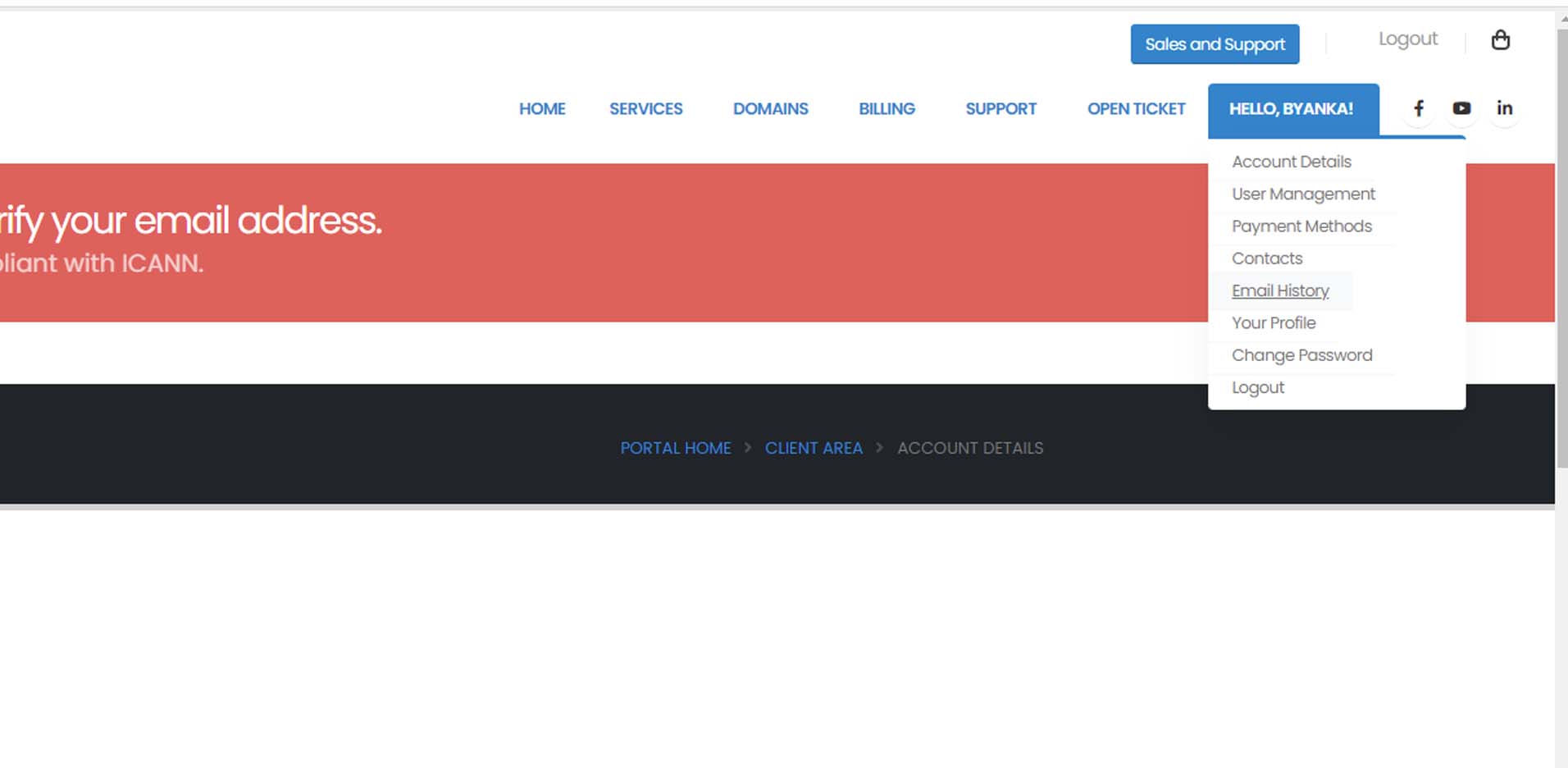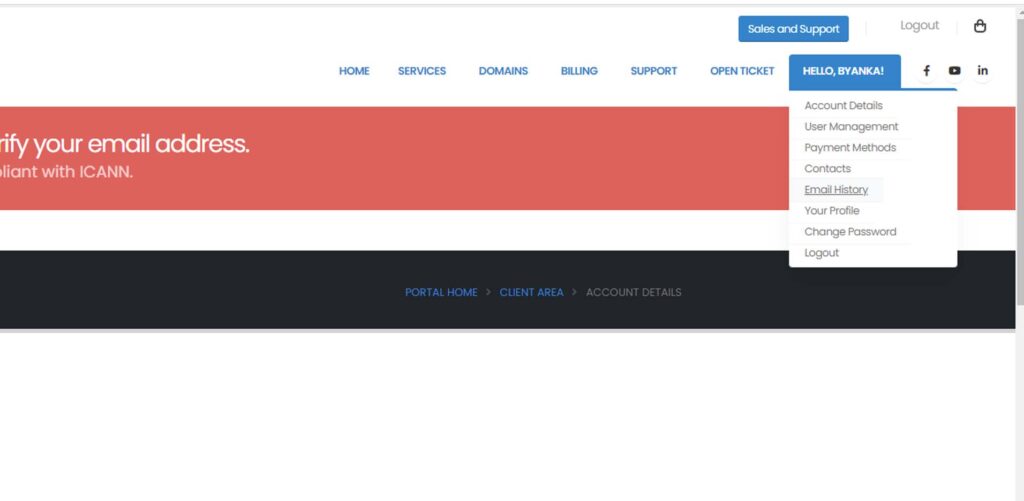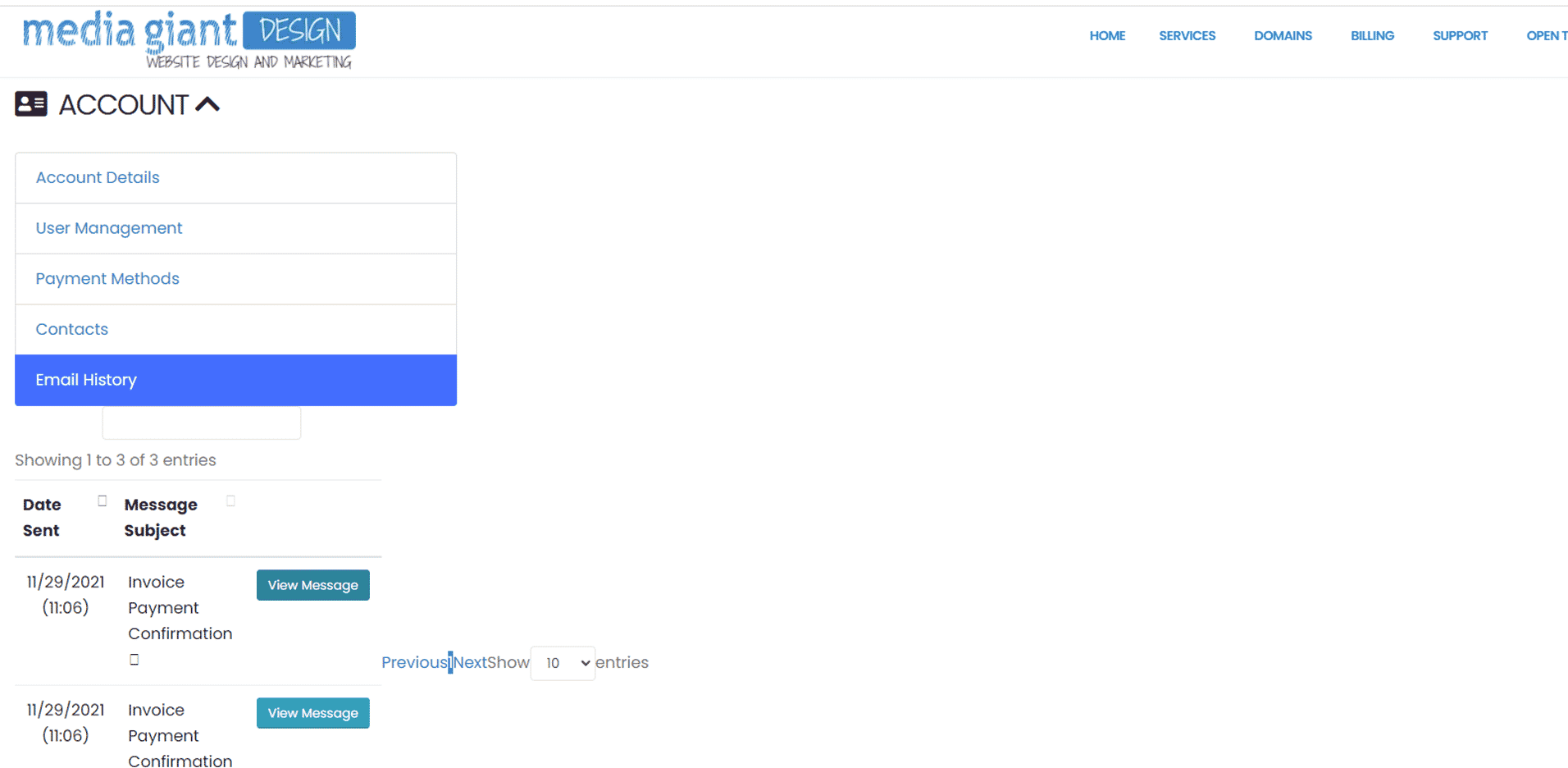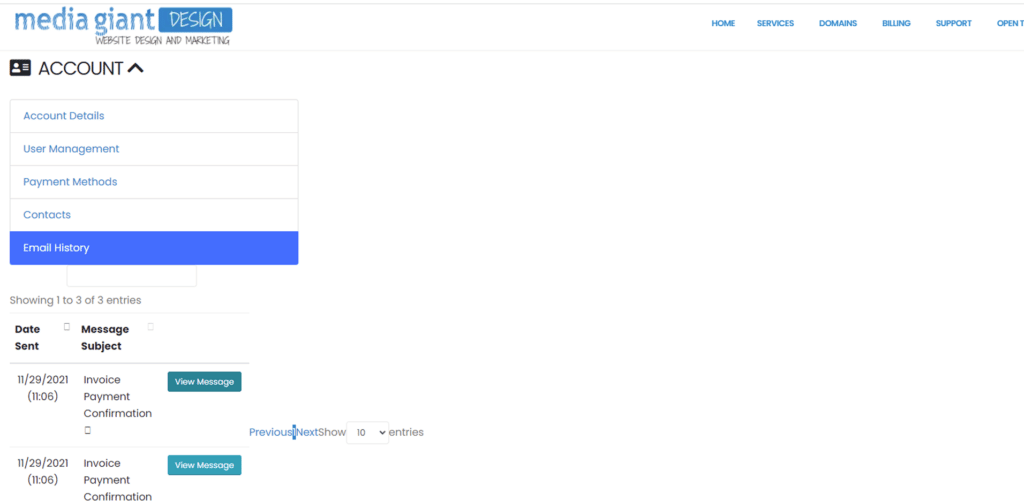 3. Once you find the message, click the View Message button on the right.
You can see the message date and all other important information that you may need.