The Support Ticket system is a fully featured ticket desk that allows you to handle all communication with your clients. It features threaded discussions, private notes, ticket flagging, varying priority levels, predefined replies, and automatic inactive ticket closure. You can assign Admins to specific departments, so that they only have access to their designated areas.
To View existing tickets: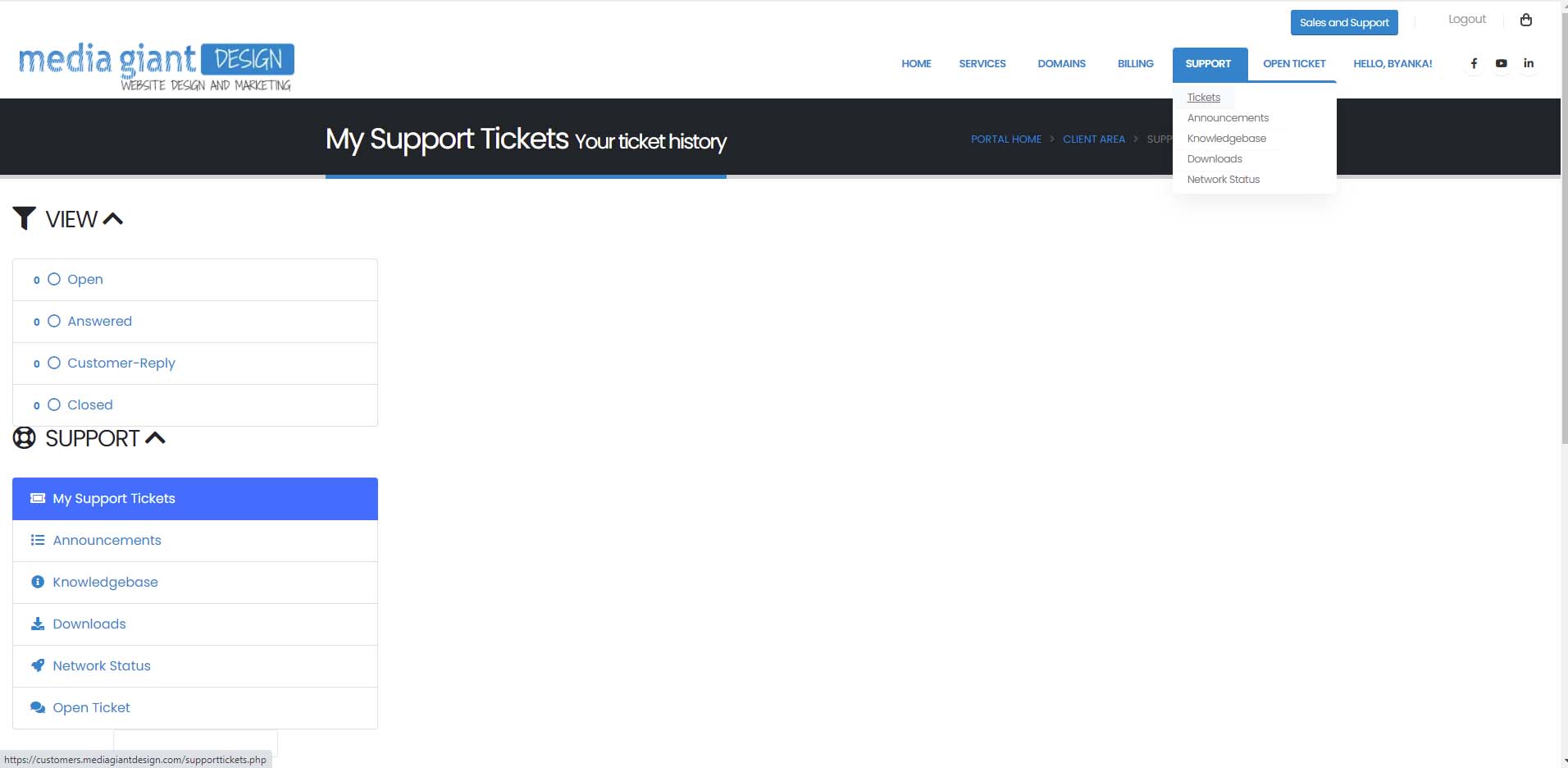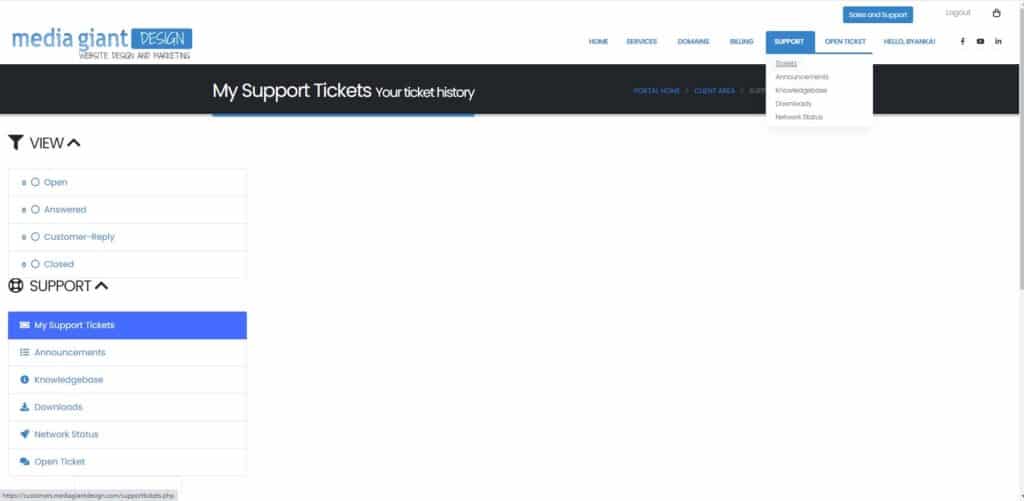 1. navigate to Support>Tickets in the main menu.
2. Here, you can see all of the support tickets made by your account, the status of these tickets, and the date it was last updated.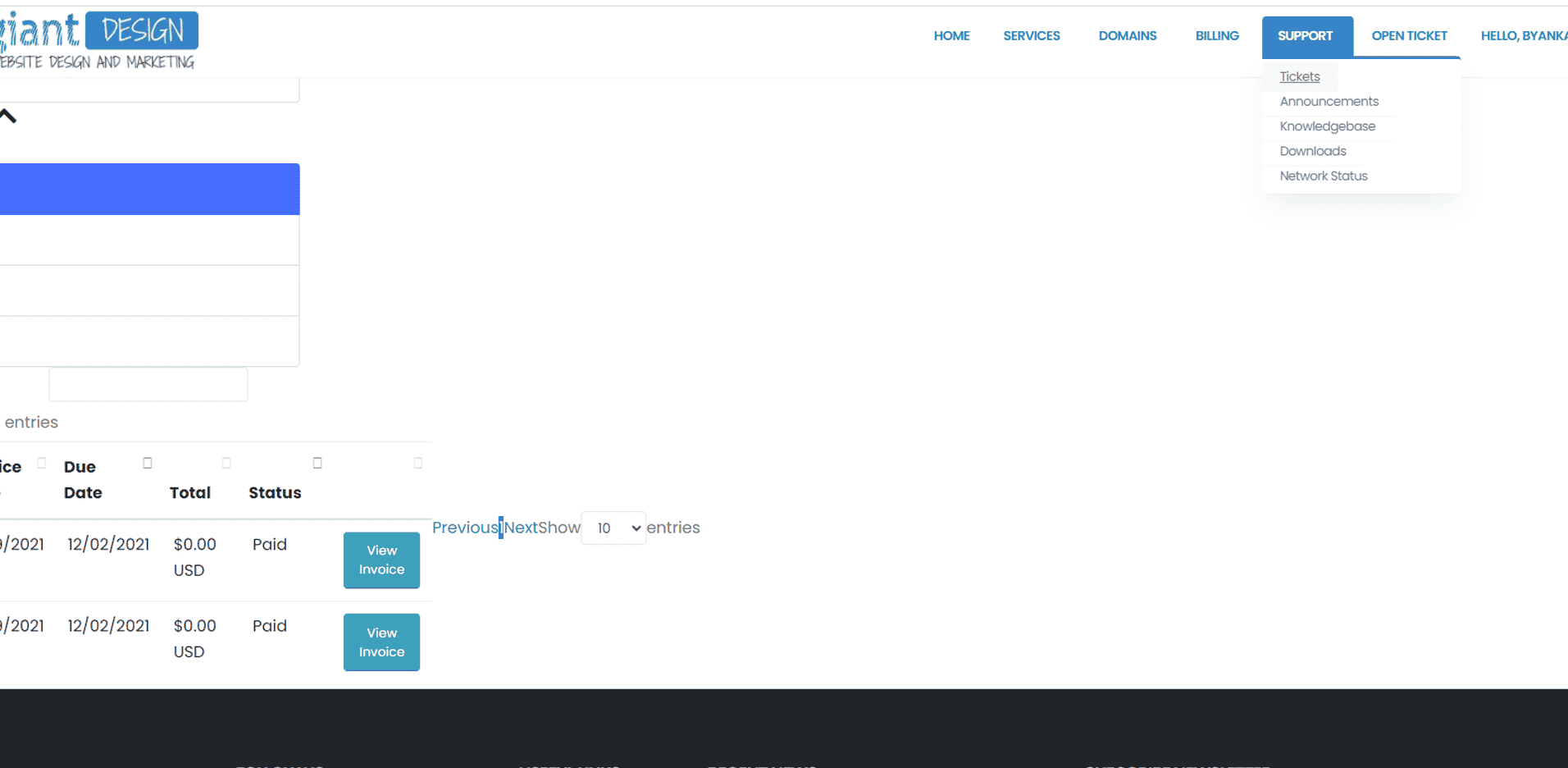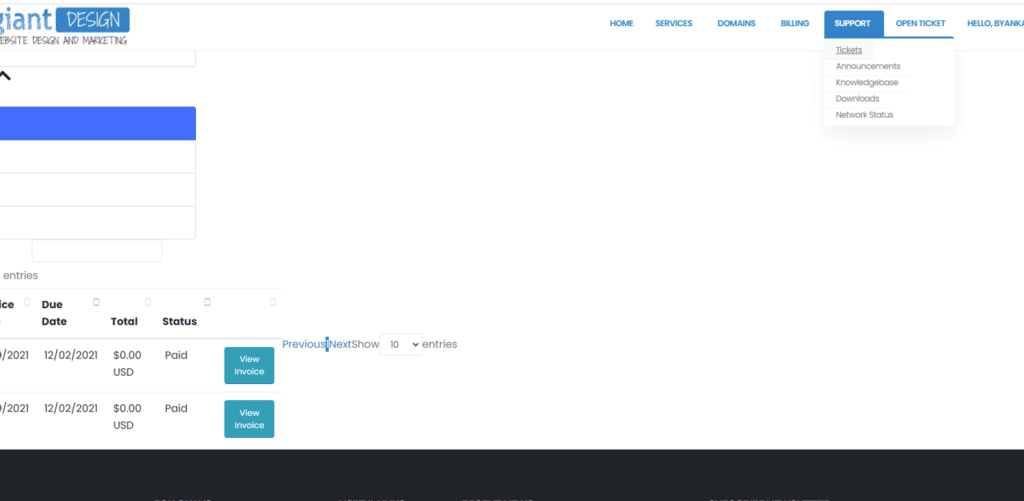 3. Click on the ticket to view it. You can make replies and close the ticket once the issue is resolved.
To Create a New Ticket:
1. Click Open Ticket in the main menu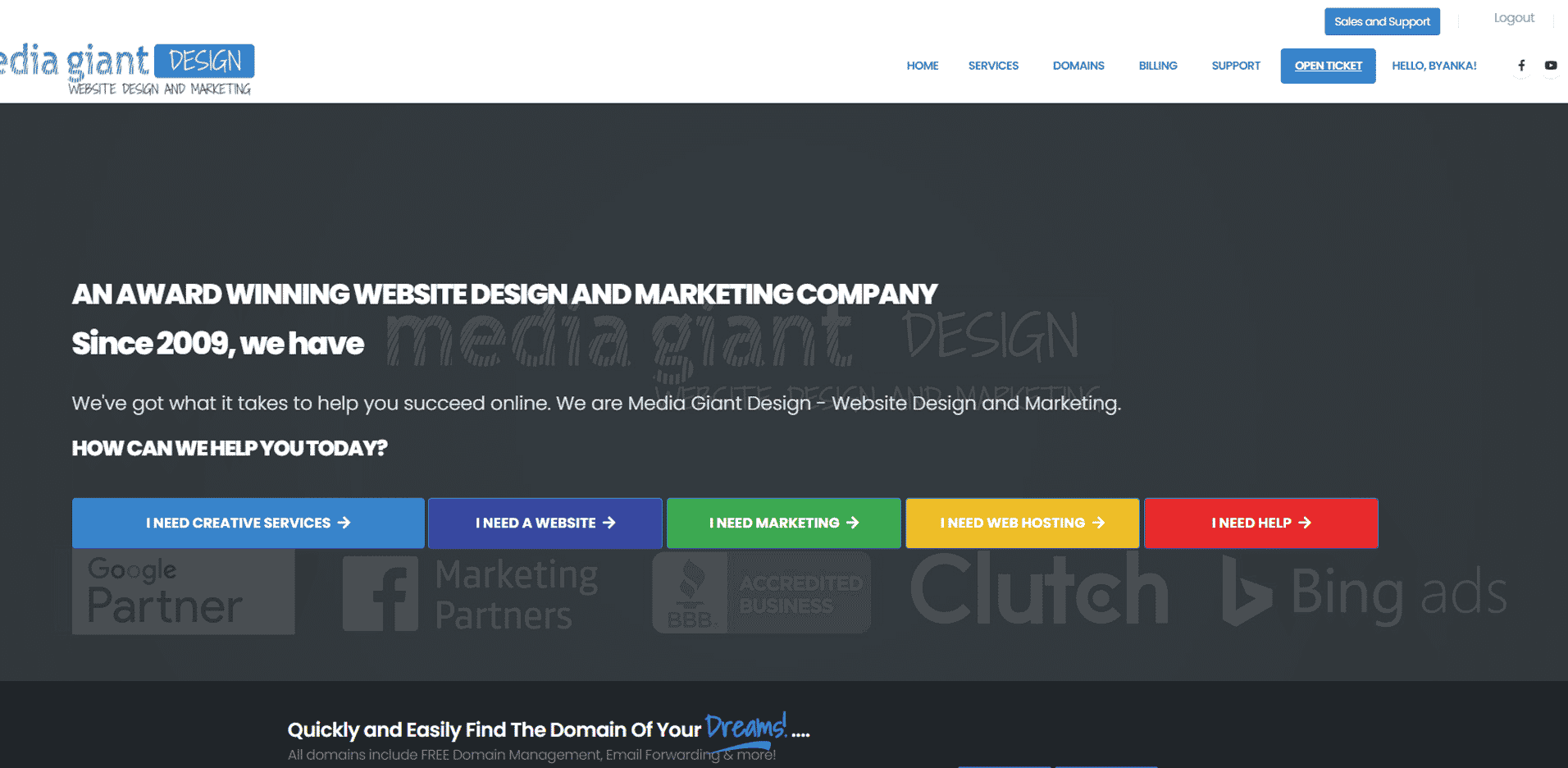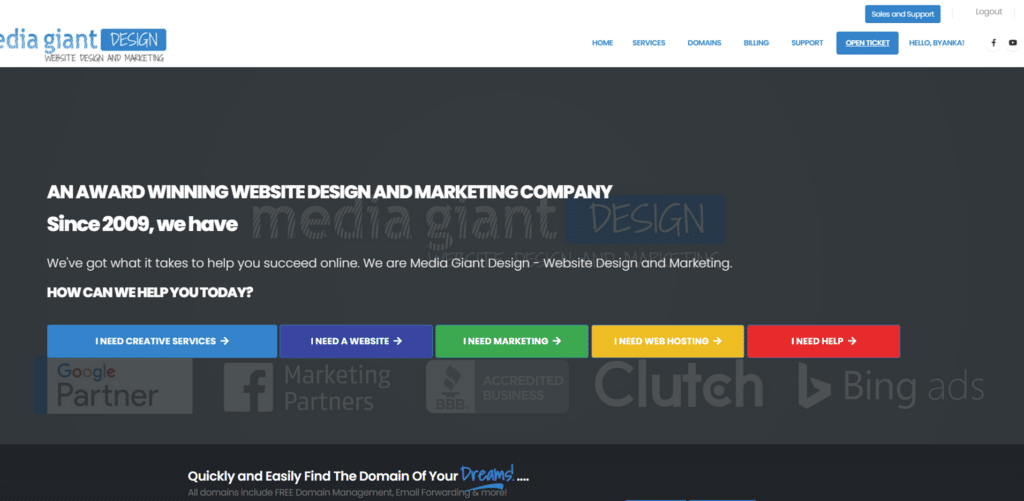 2. Fill in the subject and message forms to submit your ticket. Specify the priority of your ticket in the Priority dropdown, then select the related service in the Related Service dropdown. You also have the option to attach screenshots and other files to the ticket to better explain the issue.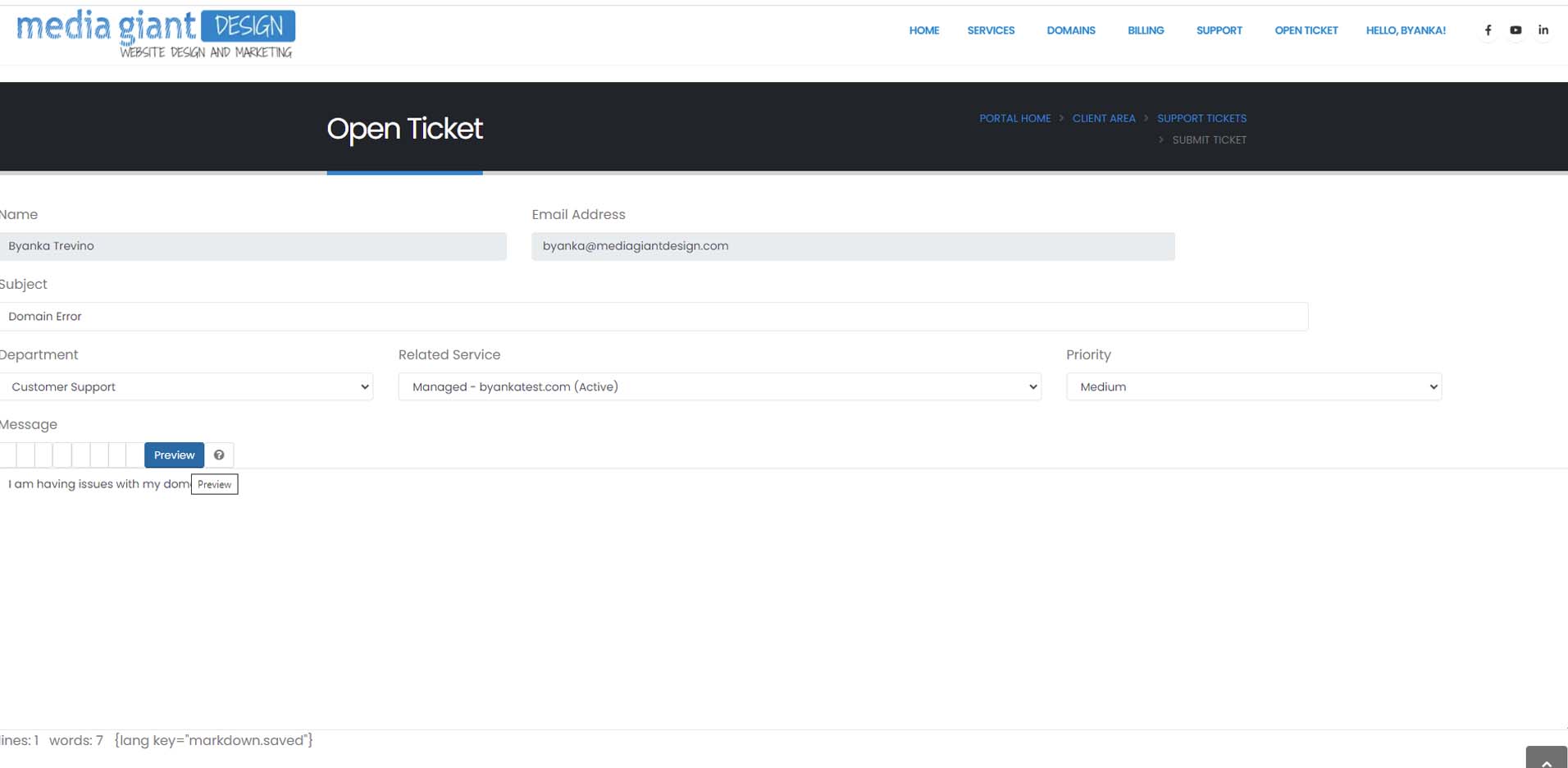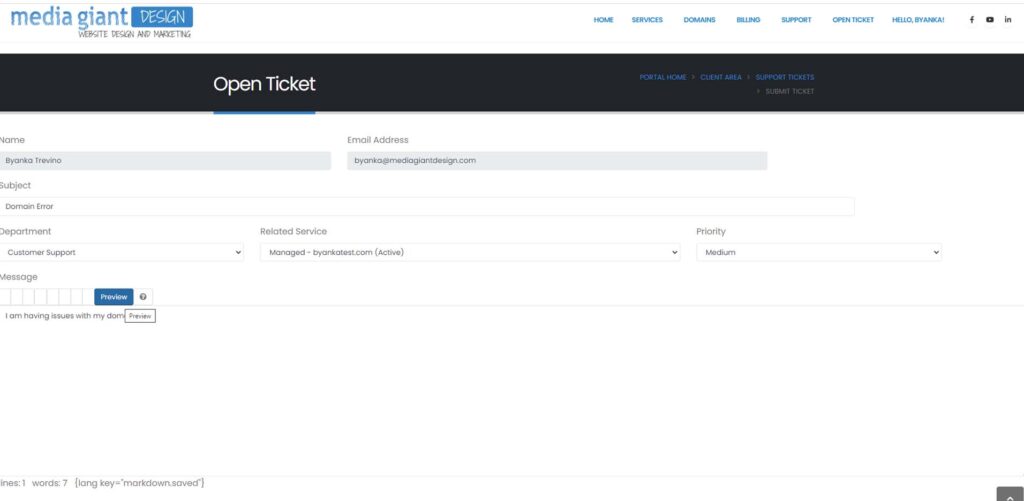 3. Click the blue Submit button at the bottom of your page to submit your ticket to support.