Your account profile, is the top level contact and owner of your services at Media Giant Design. This information should always be kept up to date, as it is the primary info we will use to communicate with you about your services. This interface allows you to manage your contact info, and general account preferences with us.
To view or modify your account profile please follow the following procedure after you have logged into your account.
Under the "Hello, <Your Name>" menu on the customer portal nav bar, click "Account Details".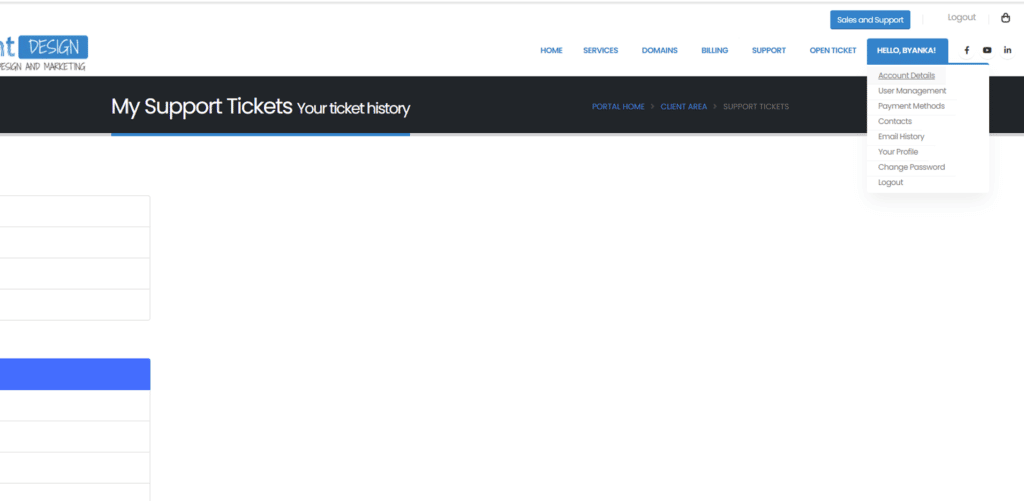 2. Update your account profile page with the most up to date contact info. You may also set your account preferences such as your default payment method, and your default billing contact.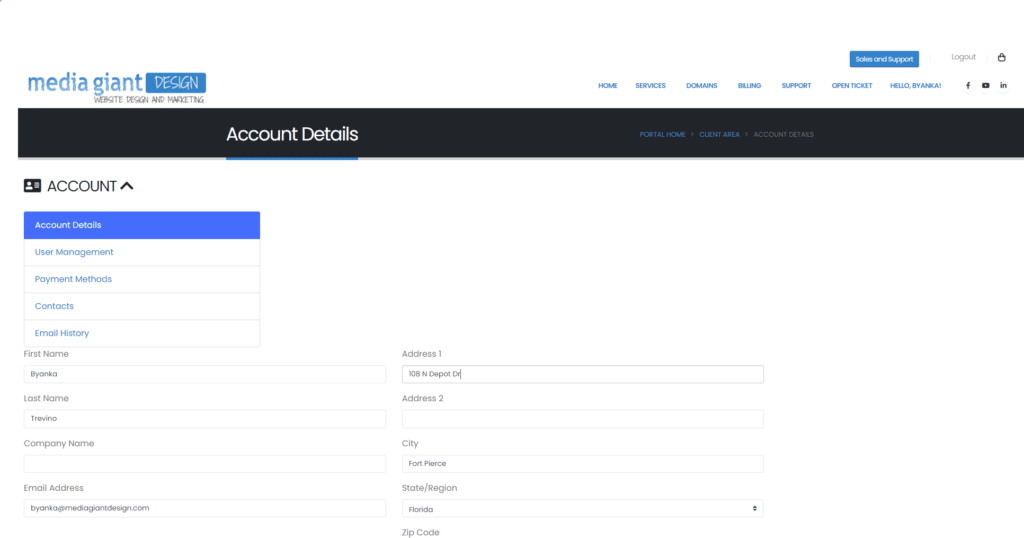 3. When you are done making changes be sure to click the "Save Changes" button to ensure that your profile information is updated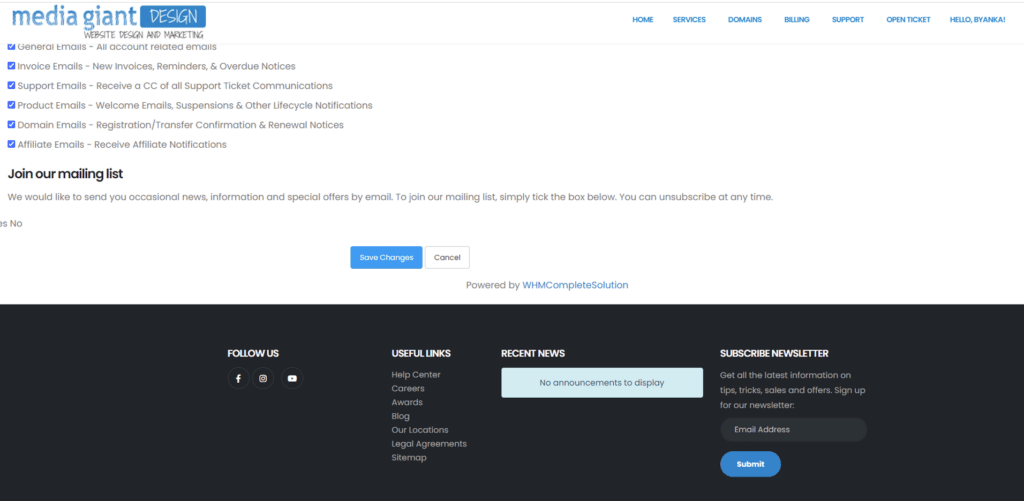 If you have any issues accessing or managing your account that this guide doesn't solve for your please contact your account manager or open a support ticket.