At the center of your Media Giant Design experience is our customer portal. This is your one stop control center for all of your services with us. From here you can access your websites, hosting, domains, billing, and many other useful tools for your business.
To access your customer portal please follow this procedure:
Please visit our Customer Login page.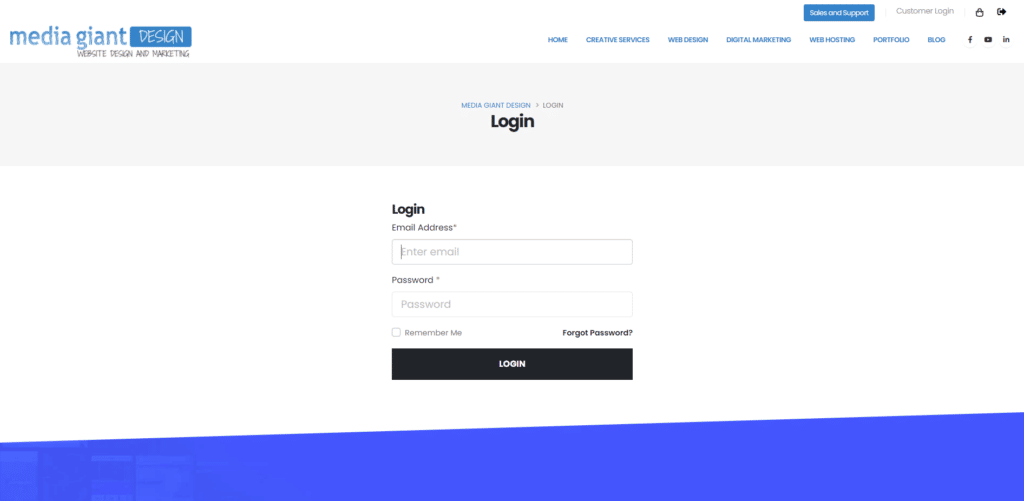 If you don't know your password, you can request the system to reset your password.

If you have any issues accessing your account that this guide doesn't solve for you, please contact your account manager or open a support ticket.